How to Plan Your Puri Chilika Lake Tour – Here's A Detailed Itinerary to Follow
Destinations Covered: Bhubaneswar – Chilika Lake – Puri
Duration: 04 Days/05 Nights
The perfect balance of beauty, spirituality and nature
Our country, India is blessed with so much of beauty and nature and indeed thousands of attractions to visit to including forests, waterfalls, rivers, hills, beaches, and so much more. Chilika Lake is one of them, referred to as the biggest brackish water coastal lagoon of the country. Have you ever been to the sacred land of Odisha yet? If not, indeed it is one of the most popular travel destinations where travellers and visitors come by in thousands from all over the world. The state, Odisha is been popular for so many things as visitors can come by to check out lakes and waterfalls, beaches, temples, wildlife, and so much more, all at once and can actually enjoy an enriching great experience altogether.
Puri Chilika Lake tour could be one of the best and soul soothing experiences that one can opt for. The package will include visit to the Chilika Lake, the second biggest lagoon in the world, hosting more than 160 different species of migratory birds flocking down from all over, the rare Irrawaddy dolphins to catch out for, and much more. At the Southern end of the magnificent lake, many great islands are there involving Honeymoon Island, Breakfast Island, Bird Island, Kalijai Island, Parikud Island, and more. Nature lovers and wildlife freaks especially wish to come here from all corners of the globe to experience the finest eco system of the state along with large varieties of wildlife and do grasp knowledge and do research on them. Even, good accommodation facilities and amenities are been available here for visitors that could be arranged by the tour planner in Odisha – Best Choice Holiday as per the preference. Puri is been reckoned among one of the famous Char Dhams and for its spirituality and Hindu devotees in large numbers come from all around to visit the temple, seek blessings of the divine and get good luck and fortune for the long run.
Best Choice Holiday is a reckoned and well established tour operator in Odisha and is been devising Odisha tour packages itinerary from years. One of them is Puri Chilika Lake tour and kindly go through the well devised itinerary been mentioned in below and also get in touch with the travel agent in case of any request or customization required.
Day 01: Bhubaneswar
Upon your arrival at the Airport/Railway Station, our representative will take you to do check-in at the hotel. Feel free to relax and enjoy the leisure time as you want to.
Day 02: Bhubaneswar – Mangalajodi
In the morning, after breakfast, head to Mangalajodi which is a 2 hour drive from the city. Mangalajodi is famous for checking out different migratory birds and have lunch there. Later, drive back to Bhubaneswar city, and the overnight stay will be at the hotel.
Day 03: Chilika Lake – Nalban – Rambha
Early morning, head to Barkul and from there; proceed to Nalban to check out the beautiful migratory flemingos. Take the lunch at Barkul and then drive towards Rambha and do check-in at the hotel there at Chilika Lake. Spend the leisure time as you want to and the overnight stay will be there.
Day 04: Satapada – Puri
After breakfast, proceed to Satapada by simply crossing the lake by ferry, which is a famous joint for watching the wild Irrawaddy dolphins. Later, proceed to Puri which is about at 1 and a half hour distance from there and once reached, do check-in at the hotel in Puri. Spend the leisure time as per the preference and the overnight stay will be at the hotel.
Day 05: Puri
Early morning after breakfast, proceed to check out the Lord Jagannath temple and get the blessing of the deity. Later, enjoy your time being at the Puri beach or doing shopping by visiting the local villages of the city. In the evening, our representative will take you back at the Airport/Railway Station as desired with happy and pleasant memories of the trip back altogether.
End of the tour and services!
To book this packages Call/WhatsApp on +91-811-437-8182 or email at book@bestchoiceholiday.com!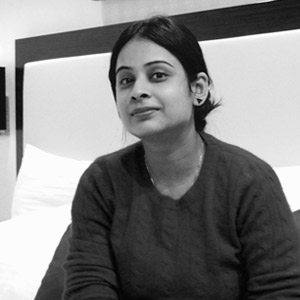 With 10+ years of experience as a "Content Professional", I worked on different verticals till date. It helped me evolve as a person, both personally and professionally. I love to read, write and dig in to core to make a piece informative and interesting to read.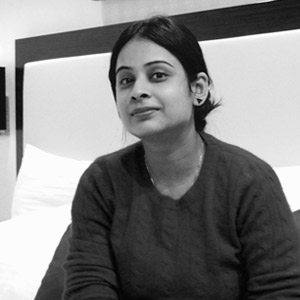 Latest posts by Swati Bansal (see all)