Marine Drive Eco Retreat Festival at Konark in December 2019 – How to Book, Where to Stay
The government of Odisha is hosting an international level marine coastal festival drive named 'Eco Retreat' that will be held in between 14th December'2019 to 14th January'2019. According to the news, this decision to celebrate the eco retreat festival was taken at a meeting that was headed by CM of Odisha, Naveen Patnaik. The venue will be near Konark. In accord to the reports, the festival is going to be held on the Marine Drive, and it is going to feature cultural programmes, 3D mapping, water sports, food festivals, adventure sports and many more activities for the fun and entertainment of all. The venue will be having luxurious and great tent cottages with about 50 rooms comprising all the amenities like electricity and water supply, parking lot, etc. To beautify the place in overall, there are lighting and many other adornments and embellishments that are arranged.
The purpose of arranging such an event is to enhance the tourism in overall, along with turning Konark and Puri as one day tour destination to more of a tourism hub by providing tourists and visitors the best of the accommodation with all the facilities and breathtaking view on the sea beach. With such outstanding stays, people can explore the nearby attractions as well, including more of the Puri, Konark, Chandrabagha beach and more.
Depending on the success of the event, the government is going to decide whether to make it as an annual event or not. There would be many cultural programmes to be held highlighting the Odisha's rich history, heritage and culture, handlooms, handicrafts, art and sculptors, food festivals serving traditional and regional Odia cuisines as well as food of other nations. If you want, you can contact the trusted tour operator and travel agent or book directly through Eco Retreat website, Best Choice Holiday to arrange everything related to your visit to Odisha as per the convenience and desire.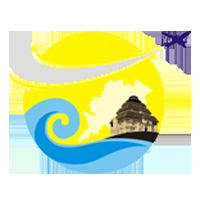 Tour operator in Odisha provides 100% customized tour package including Stay, Meal, Sightseeing & Transfer.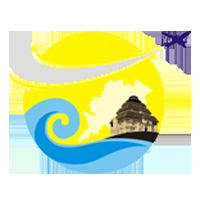 Latest posts by Best Choice Holiday (see all)