Odisha's Street Food: A Mouth Watering Treat for Foodies
Odisha's street food and delicacies are indeed real treat for any food lover there. The land has always been a pious state serving so many scrumptious cuisines meant to be the base for many other delights served all across the country. Catering traditional temple prasadam or bhog which was served to Lord Jagannath, to many other mouth watering delights, in terms of delicacies, Odisha has so much to offer. The street food of the state is famous for its taste, rich aroma and distinct appeal. Their unique preparation and flavour makes them different from other counterparts available.
The famous Dahibara of Cuttack has a distinct appeal and taste and is a traditional pan Indian dish. It is usually catered with being dipped in buttermilk and peppered with spicy and tasty herbs and chutneys. Another one of the favourite food items of the people is Aloo Dum, which is a potato based dish prepared with right blend of herbs and spices. When Dahibara is served with Aloo Dum, it not only becomes a delight for food fanatics but also is served at a large scale in exhibitions and local festivals like at Bali Yatra across Odisha. There is a famous old outlet in Cuttack, Raghu's stall serving classy Dahibara Aloo Dum which is if I am not wrong, catered to more than three generations as of now. Certainly, Aloo Dum and Dahibara dishes are available across every corner of the country but serving them together is the Cuttack's specialty. Do not miss out the rare delicacies of the state, also been served and popularly called as Cuttakiya dahibaras.
The other tasty and scrumptious street food delights of the state include gulgula, piyaji, aloo chop, bara, mangos chop, etc. Piyaji is a salty snack and is pretty much famous among Odias and locals, usually eaten with hot tea and other beverages. A perfect and light creation, made up from onions, curry leaves, ginger, and chilli blended with chana dal powder. Served hot usually, it is also good to eat with alcohol. Bara, another likeable and tasty item of Odia is prepared in a very different way and tastes exclusively unique. Served usually with chutneys, Bara is garnished with rare herbs and spices. Jhalmudi or Aloo Mudhis is another popular tasty snack of Odia people. Made up of puffed rice, it is also known as murmure blended with different herbs to increase the taste and aroma. Another famous item is Fish pakodas served with chutneys available in different sort of flavours and taste. Prawn pakodas are also famous among foodies made up with onion, garlic, garam masala and chillies.
Getting to some heavier and time consuming preparation dishes of Odisha, Chakuli Pitha is one of them, which is loved by the locals. An ethnic Odia cuisine, Chakuli Pitha is like an important part of Odia identity and this salty dish is been even prepared during few important festivals. Served usually with chicken curry or mutton, even a tiny bite of the dish blended with gravy is indeed a treat for foodies. For vegans, the chicken is replaced by daalma, and it is a staple food item among Odias. Just for the knowledge, the making of the dish takes two days in total. Lentils and rice grains are soaked in water for an overnight first and then made into a paste. From the batter, the flat pancakes are been made and served with gravy or daalma and chutneys.
Another famous evening snack among Odias is Ghuguni. The dried peas are soaked in water for few hours first and then boiled. In the making of the snack, different spices are added to make the dish simply scrumptious and are garnished with raw onions before serving that increases the aroma, taste, and richness. Along with lemon juice, the snack is garnished with namkeen as well to elevate the aftertaste.
Undoubtedly, the salty snacks of the state are high in demand and popularity but sweets are also much in preference. To start with, Khaja dish of Puri is available at almost each place nearby the temple. It is even served as the prasadam to Lord Jagannath and locals and other people coming from every corner to get the blessings. This sweet is made up from refined wheat flour dough laced with tasty sugar syrup. The dough is rolled and made into long ovular shapes, then fried and dipped in sugar syrup and that makes it a crunchy and delectable snack to eat. Along with Khaja, Pheni is another delight served largely in the form of bhog in temples of Puri.
Another famous sweet dish preferred by people at a large scale is the steamed cake, also referred to as Chhennapoda. Made up of homemade cottage cheese and blended with ghee and sugar, it is simply a treat for anyone who has a sweet tooth and varies in texture. Some of the other famous and widely preferred street food items in sweets include Bundia, Malpua, Jhilli, etc. Many cart sellers usually serve them with some cannabis that is supposedly very dear to Lord Shiva. The fun loving and foodies prefer to eat them with cannabis, which lightens up the mood and make the moments cherishing and enjoyable for them. Smaller districts of the state have their own servings to cater to people, loved by foodies including achaar and papad of Berhampur, mudhi mangso of Baripada, rasabali of Kendrapada, and so. In Mudhi Mangso Mudhi, puffed rice is garnished and served with chicken curry and on leaf plates. Rasabali is made up of Chhenna, and is vastly famous among sweet lovers. These flat shaped sweets are fried first and later dipped in sweetened and thickened milk and the taste of them is very different and elevates the mood of people. In recent few years, momos and kebabs have also made much popularity among people of Odisha and are served at several places around. Do you have any plans to taste such delicacies and mouth watering delights of the state, Odisha? Let us provide with the opportunity to let you all foodies and food lovers to try on the mouth watering cuisines and dishes of the land and get you that satisfaction that could be remembered throughout your life.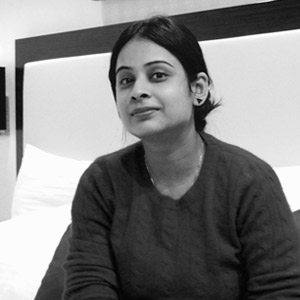 Latest posts by Swati Bansal
(see all)