Opt for Best Adventure Tours Through A Travel Agency In Odisha
The land of Odisha is full with so much amazement and wonder that tourists coming from all over prefer to go for adventure here, making sure to take the package from a reliable and reckoned travel agency in Odisha only. The state provides tourists a lot to have a look at like, amazing waterfalls, ancient well reckoned temples, stunning sand kissed sea beaches, humungous mountains and hills, dense forests full with different kinds of species in wildlife, a large variety of both fauna and flora, a chance to see the tribal people lives and culture, etc. Indeed, each one of the aspects is fascinating in itself.
The state Odisha is located in the Eastern part of the India, supposed to be having a long stretch of coastline of about 500 km. The largest river on this land is Mahanadi River. Aside from this, Chilika Lake is the largest brackish water lagoon here in Odisha, famous for breeding numerous different kinds of species and dolphins, which is worth watching to. Travellers from each corner of the world come here to see them, spend some quality time with friends and family, and spend peaceful time here away from the busy world of their own and likewise. The eco system of the lake is so much effective that the environment is known ideal for the growth of plants and animals there. The adventure lovers simply adore to come here and check out the wildlife sanctuaries like Bhitarkanika wildlife sanctuary, or Simlipal National park that are known to be breeding different kinds of animals that are rare to be seen somewhere else especially the White tiger, Gharials, and more. Adding to this, if you are in Odisha, make sure to not forget to meet with different tribal communities here that will definitely add more fun and amazement to your trip. More than 62 different tribal communities live here and each one of them has its own unique way of living and following of traditions and cultures. Having an interaction with them, knowing more about their lifestyle and daily routine, how they celebrate festivals and events, about their popular artwork and handicrafts is surely like an adventure of its own.
The different kinds of tour packages that could be opted while visiting Odisha could be as per the following.
• Wildlife tour package in Odisha
• Temples/Pilgrimage tour package in Odisha
• Sea beaches tour in Odisha
• Tribal tour in Odisha
• The complete city tour in Odisha
Aside from this, travellers can even think of opting for a customized tour package to Odisha covering temples, waterfalls, beaches, wildlife, tribal sightseeing and visit to villages in it. And here comes the role of a good and reliable travel agency in Odisha. Best Choice Holiday is one of them that arranges and provides tour packages to travellers coming from all over, taking care of their uttermost desires and expectations in the itinerary. Travel is always been an important part of everyone's lives and is like a necessity to refresh themselves and prepare for leading the life with zeal and full enthusiasm. And a trustworthy travel agency is must to opt to as it will handle and do all the arrangements while your visit in Odisha, as per the preferences. Once you have opted a tour package from them, you don't have to worry about anything as everything is been already taken care of by them, right from the accommodation to places to visit to food meals to guide to car rentals and so. The tourism is increasing with time in Odisha and a large number of fairs and festivals and dance shows are also popular here. So, take out some time, go for customized itinerary with a travel agency in Odisha and have the most cherishing time with your loved ones altogether!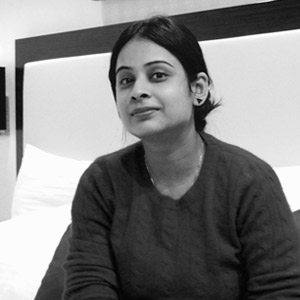 With 10+ years of experience as a "Content Professional", I worked on different verticals till date. It helped me evolve as a person, both personally and professionally. I love to read, write and dig in to core to make a piece informative and interesting to read.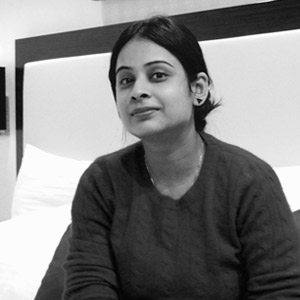 Latest posts by Swati Bansal (see all)