The Delightful Odisha Golden Triangle Tour in India
Are you looking for a tour package that is not only blessed with beauty and knowledge but also could simply refresh you up in the best way possible? Do you want to travel somewhere with your family and friends this time and looking for a destination in India to roam around? Well, the delightful and amazing Odisha Golden Triangle tour package could be the ideal way to discover the unexplored Eastern Indian state. Bhubaneswar, Konark and Puri makes the perfect Golden triangle in Odisha and is indeed one of the best pilgrimage and knowledgeable tours that travellers can opt to in a way to explore the real culture, tradition and charm imbibed in Odisha tourism.
In this famous and widely opted Odisha Golden triangle tour, tourists will get the chance to relish the rich cultural heritage of the state and country, see the splendid artwork on the ancient temples constructed during 11th century era and get blessings of deities, walk around the magnificent sand kissed beaches, know about Oriya culture and traditions followed by the communities and locals, glance at the nature wonders, see great artwork and handicrafts made by the locals and a lot more while roaming from Bhubaneswar to Puri and finally to Konark. The tour will indeed cover the following destinations as mentioned in below.
• Bhubaneswar – Famously been known all around as the city of temples, it is a fascinating place to be especially with your family and loved ones. The most popular attractions that are must to visit in the city are Lingaraja Temple, Mukteswar temple, Brahmeswar temple, Rajarani temple, Ananta Vasudeva temples, Parsurameswar temple, and more. The tour will cover a visit to other nearby attractions as well including Dhauli Hills, Chilika Lake, Nandankanan Zoological Park, Udayagiri and Khandagiri caves, Ekamra Kanan and so.
• Konark – The place is recognized worldwide for its ancient and divine Konark Sun Temple, which is also been listed among as the UNESCO World Heritage site. The temple has a chariot like shape and on the walls, unique artwork is been done that is worth seeing for sure. Aside from the Konark Sun Temple, the place is well reckoned for the Chandrabhaga beach, a perfect place to spend some peaceful time, watch sunrise or sunset together with your family, play and swim in the water and so. Also, the tour will include a visit to the handicrafts villages including Raghurajpur and Pipli, which are well reckoned for its Patta Chitra – Palm leaf painting, appliqué, shell craft items and so.
• Puri – It is another one of the most beautiful places to visit too. Famous as one of the sacred and holy pilgrimage destination, it is among one of the popular Char Dhams of India. The must visit attractions in the city are Lord Jagannath temple, Puri beach, Gundicha temple, which are simply going to let you go awe and inspired by the beauty and divinity around.
In a shell, Odisha Golden Triangle Tour could be one of the best means to enjoy and attain the overall experience of the travel destination that is Odisha. Most of the travel agents offer different days and nights tour packages to tourists and it is up to them, which suits them the most and if needed, they can even seek for the customized itinerary encompassing the destinations they want to visit and if they want to include specifically any spot in their itinerary and likewise. Best Choice Holiday is one of the reliable travel agents that is been offering impeccable tour packages to Odisha and other destinations services to its travellers as per their expectations and budget. Do make sure to go for the best tour package with Odisha like Golden Triangle Tour as it will let you explore everything in the land of Odisha to the fullest! Bon Voyage!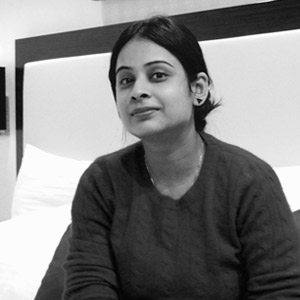 With 10+ years of experience as a "Content Professional", I worked on different verticals till date. It helped me evolve as a person, both personally and professionally. I love to read, write and dig in to core to make a piece informative and interesting to read.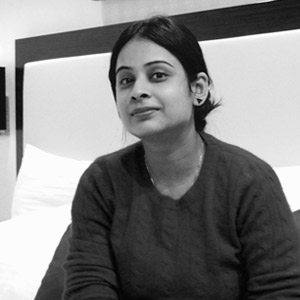 Latest posts by Swati Bansal (see all)