Unique Odisha Tour Packages from Pune
Are you living in at present in Pune and wish to travel to Odisha from there with your loved ones? Looking for a trusted travel agent who can make the customized tour itinerary to Odisha exclusively for you and make all the arrangements right from your travel from Pune to Odisha, along with staying in a luxurious and comfortable hotel, the sightseeing tour, trying specialty Odia cuisines and likewise? If yes, Best Choice Holiday is one stop platform for you all. Odisha is located at the Eastern end of the country India, and is blessed with a long stretch of coastline and this is the reason that there are so many lovely beaches, waterfalls and lakes there.
Indeed, a trip to Odisha is going to be magical altogether for people as the state is home to one of the most wonderful lakes and beaches, highest point waterfalls, natural habitat and varieties that could be found in both flora and fauna, wildlife sanctuaries and national park, divinity and positivity around due to so many ancient temples, and so much more. Without paying a visit to the temple city, Bhubaneswar, the trip will not be completed for sure. The handicrafts and artwork done by the artisans and locals here is simply outstanding and most of the travellers buy them for their own places and special ones as memorandums. The mostly opted and unique Odisha tour packages that are available are as follows.
• Temples tour package Odisha – This tour package covers a visit to all amazing and must to visit temples of the city including Lingaraja temple, Lord Jagannath temple in Puri, Konark Sun Temple in Konark, Rajarani temple and more.
• Wildlife tour package Odisha – This tour package covers a visit to national park and wildlife sanctuary in the state, known to be breeding rare species of animals like leopard, white tiger, crocodile etc. The visit will be at Bhitarkanika wildlife sanctuary, Similipal national park, Nandankanan Zoological Park and so.
• Tribal tour package Odisha – This tour package will include a visit to different tribal communities and villages in Odisha and get an opportunity to have a word with the locals, know about them and so.
• Beaches tour package Odisha – This tour package will cover visit to all lovely beaches present here in Odisha and get some gala time with the special one. The visit will be to Ramchandi beach, Gopalpur beach, Chandrabagha beach, Puri beach, etc.
• Puri tour package – This tour package will cover a visit to Puri, the holy city of Odisha and go first to Lord Jagannath temple, seek the blessings of the deity, and then to Puri beach and so.
• Bhubaneswar sightseeing tour package – This tour package will cover visit to the city's ancient temples, local market, nearby attraction spots like Chilika Lake, udayagiri and Khandagiri caves, Nandanakanan park, Shanti Stupa, etc.
Best Choice Holiday is a reliable travel agent which is offering unique and customized Odisha tour packages from Pune devised as per their customer's wishes and preferences. If you are travelling from Pune, you just have to discuss your priorities and requirements with the tour organizer and according to the same; they will make all the arrangements exclusively meant for you. There is an assurance of hassle free experience while being on the travel as everything will be taken care of in the best possible and comforting manner!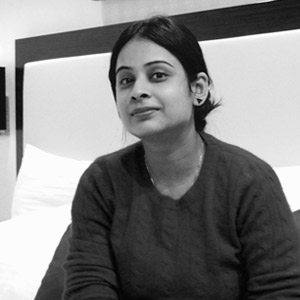 Latest posts by Swati Bansal
(see all)