Engaging Odisha Tour Itinerary for All Travel Aficionados!
Undoubtedly, tour and travel is been an essential part of anyone's lives. Everyone not only likes it but makes travelling as an integral part of their routine that could simply revive and self relax them and give them the desired peace of mind, away from their hectic schedule and mundane routine. Are you looking for such destination where you could spend wonderful time with your friends and family? Seeking for a place where you get the chance to have a look at almost everything from hills to wildlife to beaches to mountains to greenery to temples to beauty and magic all around? If yes, Odisha is indeed one such perfect gateway destination, also been referred to as a land of wonders, all surrounded with pleasant beaches, dense forests, wildlife and national parks full with a large variety of fauna and flora along with birds and animals, wonderful waterfalls, tribal villages, handicrafts and artwork, ancient temples and what not for letting travellers to stay in.
The affordable and custom made Odisha tour itinerary could let travellers to make the most out of their vacation and time spent in Odisha. Also, the tourists will assuredly grab none but the best offers in terms of accommodation, food, places to visit, car rental or transportation, and many other things.
Special plans/offers that could be included in Odisha tour itinerary:
There could be different special tour packages including the activities and spots in Odisha that you wish to cover. Everything from accommodation to food to transportation to timings of the travel could be customized as per the traveller's wishes and they are free to explore Odisha as per their own will. The tour packages that could be included in the tour itinerary could be temple tour package, tribal tour package, beaches tour package, waterfalls tour package, wildlife tour package, handicrafts villages tour package, etc. There are different tour packages like these available and tourists can go for the one which they would like to discover to. Aside from this, if they want they can even go for customized tour itinerary covering a pint of everything including temple, waterfall, beach, wildlife, tribal culture and village, to get and explore the most out of Odisha. Feel free to cover everything to make the best of your experience in Odisha and that too within your budget, and in accord to your expectations and needs.
Moreover, there are many benefits of opting for a tour itinerary in Odisha. The prime advantage is that the tourist doesn't have to worry about anything from food to stay to sightseeing to transportation and more. Everything is been already fixed in prior by the travel agent including the places and spots where you need to visit, where you are going to stay, the rental service and mode of transportation which you will prefer to roam, etc. depending on your expectations and preferences. Just simply make sure to always opt for a reliable and reputed tour organizer to make all arrangements and itinerary. Best Choice Holiday is one of the leading travel agents that is providing Odisha tour packages to travellers from a long time, assuring to take care of all important things within their budget and time constraint. What you are thinking now? Simply be ready for the amazing and memorable time to be spent in Odisha, have a gala time with your loved ones and get back with some out of the box memories.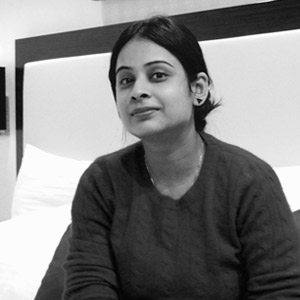 Latest posts by Swati Bansal
(see all)