The Fun Filled Bharatpur Jungle Safari Started in Bhubaneswar, Odisha
Here is the good news for you all; especially the ones who simply love Jungle safaris – locals and tourists can now enjoy the ride in the capital city of Odisha, Bhubaneswar amidst the wildlife, adventure and so much fun with the introduction of Bharatpur Jungle Safari in Bhubaneswar. The Jungle Safari was been introduced by the reckoned Odisha Forest and Environment Minster 'Bijayshree Routray'.
As per the sources, the residents and tourists will be able to enjoy the tour of Jungle Safari across the Bharatpur Jungle Forest area and in the Chandaka Dampara wildlife sanctuary in open jungle safari vehicles with eight-seater capacity. As of now, five eight-seater vehicles have been arranged for the safari. The tours will be held in three batches, amongst which two of them will run from 6 AM to 10 AM in the morning and one in the afternoon in between 4 PM to 6 PM. The booking of a safari vehicle will cost about Rs. 2,000. The Forest and Environment Minister, Bijayshree Routray also said that the Jungle Safari will be able to allure more number of visitors to Bharatpur Jungle in Bhubaneswar. The visitors can glance at the jungle which is spread in a large area of 20 square kilometres housed with jackals, elephants, pangolins, peacocks and so much more.
The online booking facility for the Jungle Safari will be available and start within a week. The Bharatpur forest is been dotted with a large variety of avifauna and flora and is housed with spotted deer, Asiatic elephant, honey badger, wild pig, jungle cat, porcupine, civet, mongoose, hare, cobra, python, etc. Blessed with a good eco system and rich biodiversity, the forest is known to serve the drinking water needs of the people too by simply recharging the hydrological cycle. The patch of forest is been acknowledged as the Green lungs and Carbon Sink of the city.
So, are you planning to visit the Bharatpur jungle safari? Want to get in touch with someone who can take care of your travel tickets to accommodation to booking for the jungle safari to other sightseeing attractions around Odisha? Let Best Choice Holiday be your tour guide and organizer and handle everything from tickets to accommodation in a well planned manner.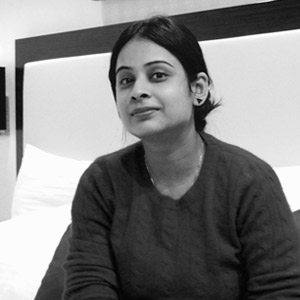 Latest posts by Swati Bansal
(see all)