Buguda – A famous historical place to visit in Odisha
Are you the one who has the passion and love for art and culture, even in this technology-driven and geek world? Do you always feel ready to check out and visit the historical places of the country? Want to get on a weekend getaway or go out for a few days amidst nature away from the mundane routine? Odisha is a pleasant option to visit in India, filled with exquisite beauty, charm, spell, and many more wonderful historic sites. Buguda is one of the historic ones lying on the top Odisha tourism place list. A well-known and popular place to visit in Odisha, Buguda town is located in the Ghumusara area of the Ganjam district in Odisha, India. It is situated an approximately 70 km distance away from Berhampur, a well-established city in the state.
About Buguda Town, Its History, and Momentous Antiquities:
Buguda in Ganjam district is one of the less-explored and outstandingly beautiful spots of Odisha. The Buddhist circuit and archaeological remains belongs to Odisha's rich cultural ancestry. The site gets its name from the Budhikhalo river that is the meeting point of old caves. The interesting thing is that the place adheres to Shaivism and Buddhism, having both Shiva temples and Buddhist images. Ganjam, the legendary treasure land in South Odisha, is the ideal mix of native beliefs, culture, and civilization. With time, folk music, art, and events have faded a bit, but here, it is still maintained in its original self. What really makes Ganjam Odisha unique is the small town of Buguda. The historic Biranchi Narayana temple in Buguda is famous as Odisha's mural capital.
Have you heard of the Raja Srikar of Ghumsar? The art scholars and visitors must have heard, as his contribution specifically to art and culture is impeccable and can't be forgotten. Srikar came to rule here in the year 1790, and after leading for about nine years, he disavowed to live the life of a true devotee of Lord Shri Rama. In that tenure, he got exposed to several mural heritage in Southern India. Once again, he started ruling and started experimenting with his deepest desire for murals, art, and his adored Ghumsar. The major project was the construction of stone and wooden Biranchi Narayana temple. The building has murals all over, and it looks so astonishing and breath-taking that it is said that the divine artist Viswakarma made it himself. In 1820, the temple was constructed. Over the time and years, the condition of the temple deteriorated a bit, but the remnants feel thankful to have the surfaces over where murals were drawn and painted. The thought-provoking aspects of Buguda murals are as follows.
The fascinating attribute of the Buguda panels is that the murals are not in any sequence. It seems like the jigsaw puzzle or something really catching to look at if you see them. The irregularity in them depicts varieties and uniqueness, not making it too monotonous or predictable for others.
The highlight of the Buguda paintings is the landscape.
The overlapping lobes on the edges of the hills in the four iconic Buguda panels are outlined in beautiful and striking hue and edges. They have curved cross-hatching and are populated with different distinctive plants and creatures. To name a few, it has bears, monkeys.
Recently, the educational and cultural services in Odisha have introduced the Buguda's Biranchi Narayana temple open for all to render them with mesmerizing travel experience. It is undoubtedly Odisha's best place to visit if you are a historical place aficionado. The best time to visit Buguda is in October to March. Though, tourists and visitors come by almost throughout the year as the land has so much to see, from wildlife to beaches to nature to temples to a lot more. It is preferable to come by here in Buguda in the daytime and do not miss out on trying out local cuisines made with so much love, fewer spices, amazing aroma, and full of taste. As it is about 167 km away from the capital city Bhubaneswar, you can opt for a car rental service from a reliable tour operator for convenience and comfort. The other major attractions that you can visit in the state close to Buguda are many. To name a few, it includes Lord Jagannath temple Puri, Radha Krishna temple, Sai temple, Puri beach, Gopalpur beach, Potagarh fort, Ujjaleswar, Taratarini temple, Chilika Lake, Aryapalli beach, Nalabana bird sanctuary. The destinations that lie close to Biranchi Narayana temple, Buguda, cover the following.
Daringbadi
Berhampur
Bhubaneswar
Cuttack
Puri
Are you excited now to unleash this small town in South India's Ganjam district, Buguda – known for preserving the remarkable wooden and mural temples belonging to the early 19th century? Discover this gem heritage, and do contact the Best Choice Holiday tour operator to make all the necessary arrangements, from travelling to staying to sightseeing and anything at best quotes. Do get to know the Orissa tour packages price, customize the itinerary if you feel like it, and be on an unforgettable travel experience to Buguda.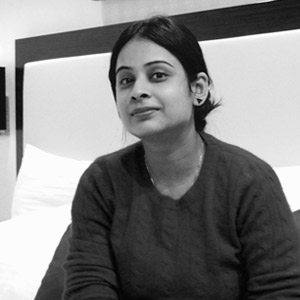 Latest posts by Swati Bansal
(see all)