Update Your Itinerary with The Incredible Things to Do in Odisha
Odisha, famously referred to as the 'Soul of Incredible India', lies on India's Eastern Coast. On one end, the state is surrounded by the lush green stunning Eastern Ghats, and on the other, it has the shimmering crystal-clear water of the Bay of Bengal. Indeed, this sacred coastal land boasts an extensive array of historic and scenic places, cultural sites, and pleasant experiences that will keep travellers and tourists busy for days. Do you have any plans to come for a holiday in Odisha in the coming time? Are you discovering more to know what you can see and visit in Odisha when you are here? Well, keep on reading and exploring the wonderful things that you can see and do here, must visit places in Odisha, and accordingly update your itinerary.
Ancient architecture and history of temples – The land is home to many ancient temples reminding travellers about the rich cultural history and heritage. The must-visits in Odisha include Lord Jagannath temple, Konark Sun temple, Lingaraja temple, and Rajarani temple. The stone carvings and architecture of each one of them are outstanding and indescribable, which truly sets them apart. k
Ancient caves of Khandagiri, Udayagiri, and Ratnagiri – The caves are partly natural and partly human-made and once were supposed to be residential sites for Jain monks. They have intricate carvings, Brahmi inscriptions, sculptures and hold religious, historical, and archaeological significance.
The sand-kissed lazy day at the beach – Beaches are undoubtedly the best Odisha assets due to their long coastline stretch. To name, Puri beach, Chandipur sea beach, and Chandrabagha beach are widely visited, neat, clean, and pristine to visit with your family, loved ones and make memories.
The marvellous historic forts – The historic charm and glorious past of the land is best seen in its several forts. The most well-maintained and preserved historic forts that are must-to-see includes Raibania Fort, Sisupalgarh Fort, Barabati Fort, and Chudanga Fort.
Birdwatching, boating, and fishing at Chilika – Chilika Lake is Asia's biggest saltwater lagoon, which has defined eco-tourism in the state. The migratory birds come from as far as possible here in large numbers, and several islands are worth visiting. Enjoy birdwatching, fishing, boating, and even checking Irrawaddy dolphins at Satapada point at the lake.
The mesmerizing waterfalls – Soak in the beauty and magic of spectacular waterfalls in the state and capture the sight from afar. The highest waterfall in Odisha is the Barehipani waterfall, and other popular ones are Sanaghagara waterfall, Devkund waterfall, Harishankar waterfall, and Khandadhar waterfall.
The heritage Raghurajpur craft village – If you love and appreciate art, this is a must-to-visit site in your itinerary. Once you enter the crafts village, you can see small identical lane of houses made in the same structure adorned with vibrant, colourful murals with tribal art, demons, deities, folk motifs painted all over. The residents are local artists mastered in the traditional Pattachitra art form, making wooden toys, sculptures, papier mache, masks, etc.
The hospitable Tribal village tour – Odisha has the largest number of tribes in the country, comprising approximately 24% of the total population. The tribes boast unique, traditional, and rich traditions, and it is an exciting experience to know about them. The incredible tribal tours Odisha allow tourists to cover all the tribal villages, meet the people, feel the warmth and hospitality of tribes, and get a real authentic experience.
Wildlife watching – The land is a home of diversified species in wildlife, making it an ideal place to visit, especially for all wildlife lovers. Be it checking out exotic birds, or mammals, or marine life, or else, do visit Bhitarkanika National Park, Nandankanan Zoological Park, Satkosia Tiger Reserve and Simlipal National Park.
The applique craft at Pipli village – The applique artwork technique is about stitching and embroidering coloured cloths with traditional art and designs. The natives of Pipli village are expert in this craft form, and you can buy memorandums in the form of handbags, bedspreads, table cloths, puppets, wall hangings, lampshades, etc.
Buddhist sites – The Diamond Triangle covering Ratnagiri, Udayagiri, and Lalitagiri sites cover numerous monasteries, stupas, shrines, stones, temples, terracotta sculptures. It is perfect to learn about Buddha, his teachings, and experience the heritage.
The rare sight of spotting Olive Ridley sea turtles – Olive Ridley sea turtles are rare endangered species that can be spotted at the coast of Gahirmatha beach in Odisha.
Undoubtedly, the land of Odisha is about many things. Aside from unleashing the bounty and generosity of nature and beauty, the dance, music, shows are a treat for the travellers coming from different corners of the world to enjoy life to the absolute. Be it about checking out the top 10 tourist places in Odisha or knowing the best customized Odisha tour packages itinerary, Best Choice Holiday tour and travel can assist in the best promising way. So, connect with the tour operator, including what you want to do in your itinerary, visit the state, and get back with a bag loaded with memories that will live in forever.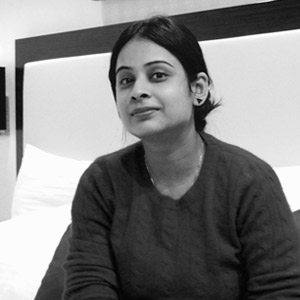 Latest posts by Swati Bansal
(see all)