Long Weekends for Perfect Escapade in Odisha in 2021
As we all welcome 2021 with new hopes, desires, beginnings, and aspirations, there is exciting news for all travel vagabonds. The last year 2020, wasn't the wonderful one as expected and remained challenging for the most. The global pandemic, travel ban, worldwide lockdown made things a bit on halt. Over one crore people worldwide lost their lives, and still, many are fighting. This year, everyone hopes that the vaccine will be available to all pretty soon, and things will be better. Few nations have even started vaccination, and there is a hope that the fight will be over by June-July'21. Last year, everyone postponed their travel plans, but now with the changes, many have started implementing their travel plans. Do you want to know the good news? The year 2021 comes up with many long weekends, and by taking an off on a day or two, it is possible to go on few short trips this year with loved ones, family, and friends. Are you not excited to hear about this? Though, make sure to travel anywhere you want to, but with all the safety measures and precautions in mind.
In Odisha, there are special extended weekend packages that you can opt for depending on the interest and preference. Aside from Odisha, people can opt for many other destinations, including Kokan, Mahabaleshwar, Lonavala, Khandala, Shimla, Kullu Manali, Assam, Kerala, Goa, and a lot more. From Odisha, you can plan the outstation tour to West Bengal, Goa, Darjeeling, Gangtok, Dwarka, Somnath, Kerala, Munnar, Vishakhapatnam, etc. First of all, I want to share with you all of these long weekends month-wise that will fall this year so that you can plan your trip at its earliest and with well-thoughtful planning. If yes, do go through the following and know of the dates and times you can plan to take off and enjoy the vacations.
January – Taking on off on the 1st Friday will give you a scope to travel and make memories. It is already gone. So, you can think of taking an off on the 15th Friday this month, as it will be a holiday for Makar Sankranti, or on 25th Monday, so that you can get four days as 26th is Republic day.
February – Taking an off on Monday, 15th this month will allow you to enjoy four days in line, as 16th would be a holiday for Vasant Panchami.
March – Taking an off on 12th Friday will give you a long weekend of four days, as the 11th would be a holiday for Maha Shivratri. Holi is on 29th Monday this month, so if you are not a guy who enjoys this festival, then three days long weekend is available to enjoy.
April – Take an off on 2nd this month, Friday as it will be off due to Good Friday, and merging it with one or two more holidays, you can enjoy a long weekend of 4-5 days.
May – The 13th of this month is Eid-ul-Fitr, and taking an off on the next day, Friday, will give you a chance to enjoy a long weekend of 4 days.
June – There is no long weekend falling in this month.
July – The 12th of this month will be Rath Yatra, Monday, and a perfect chance to enjoy the sacred city of Puri, Odisha, with full enthusiasm, and devotion. The 20th is Bakra Eid, and taking an off on the 19th, Monday will give four days to enjoy and travel.
August – The 30th of this month, Monday is Janmashtami, and a three-day long weekend is there.
September – The 10th, Friday is Ganesh Chaturthi and gives a scope of three days to travel.
October – The 15th Friday is Dusshera, and a three-day weekend is falling for all the travel enthusiasts to enjoy.
November – The 19th of this month, Friday is Guru Nanak Jayanti, and it is an excellent time to travel.
December – 25th, Christmas is on Saturday, so taking an off on Friday or Monday, or both, will give you some time to enjoy and take a tour with your loved ones.
So, is your planner out already? Have you started marking the dates for a perfect escapade this year? I can feel everybody is excited to travel and be away from that mundane routine for some time. In Odisha, the weekend getaway packages can be as following, depending on travelers' interests and passion.
The wildlife tour package – It is an intriguing tour package for all wildlife lovers and a perfect opportunity for all those who love jungle safaris, tiger reserves, bird sanctuary, etc. It will cover a visit to Satkosia Tiger Reserve, Nandankanan Zoo, Bhitarkanika Sanctuary, Similipal National Park, and local sightseeing.
The Golden Triangle tour package – It covers a visit to Bhubaneswar, Konark, and Puri and is one of the preferable tours among tourists.
Honeymoon tour package – It is perfect for youth and those looking for some quiet time to spend with special ones. It will cover a visit to Gopalpur on the sea, honeymoon island, Chilika, and Puri.
Pilgrimage tour package – It is perfect for those who want to visit ancient monuments and spots for more than 2000 years. It will cover the visit to Bhubaneswar, Konark, Puri, and Biraja temple in Jajpur.
Tribal tour package – Odisha is known to be the homeland of over 62 tribes. The tour will cover visiting these different tribal villages, interaction with the tribal people, getting awareness of their traditions and cultures, etc. The visit will be to Rayagada, Jeypore, Baliguda, Bhubaneswar, and Puri.
Buddhist tour package – The tour will cover a visit to Dhauli hills, Ratnagiri, Udayagiri, and Lalitgiri caves, Buddhist monasteries, and artifacts.
Student tour package – It is perfect for students looking to know about the history of the state. The package will cover a visit to Puri, Chilika, and Bhubaneswar.
Spiritual tour package – The tour will cover a visit to Puri, Bhubaneswar, and all the ancient spots that will help evolve spiritually and bloom in personal and professional life.
Senior Citizen tour package – The tour is specially designed to cover a visit to Bhubaneswar sightseeing, Chilika lake, Raghurajpur village, Puri, and Dhauli hills.
Family tour package – It is a specially designed tour package for the entire family to visit Bhubaneswar, Puri, Konark, and Chilika lake.
Aside from Odisha, Best Choice Holiday tours arrange outstation tours from Odisha to different destinations, involving West Bengal, Shimla, Goa, Kerala, and a lot more to describe and imagine. These places are awesome, and anyone can take a tour of them anytime throughout the year. Do not think much! Just plan a trip, contact a good Odisha tour operator, make the preferable destination's bookings, and be all ready for the memorable vacation that you have been waiting for long. The destinations mentioned above are none but evergreen sites and will rejuvenate you from all the chaos that is going around these days and keep you all sane. What an indescribable feeling! Isn't it! Enjoy the long weekends and plan to go for a weekend getaway this time and spend an eventful time remembered forever! Feel free to contact Best Choice Holiday tours anytime to make the bookings, arrangements for staying, and make your travel a memorable one!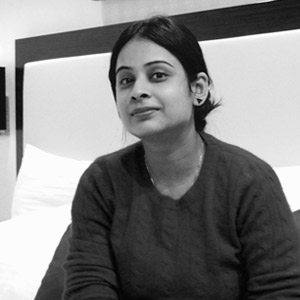 Latest posts by Swati Bansal
(see all)