Registrations open for 3rd National Chilika Bird Festival Commencing from 8th – 10th January 2021
The well-known and widely popular 3rd National Chilika Bird Festival will be held from 8th January to 10th January 2021 at Mangalajodi. The registrations are open for the fest, and the guests need to choose between three different itineraries depending on their preference, from one-night to two-night stay. Isn't it a piece of great news for all bird lovers, adventure seekers, and photographers? Yes, it is. The fest will be at Mangalajodi in Chilika, also famously well-acknowledged as 'Bird Paradise of Asia', attracting more than 200 species and lakhs of exotic migratory birds every year from all across the world. One can listen to numerous voices of several birds around them, sometimes in chorus form and sometimes in different languages in the form of chirps, quacks, calls, whistles, trills, mimics, or echoes.
Mangalajodi is at the Northern Eastern part of Chilika Lake, and in winters, lakhs of winged guests from all corners of the globe throng this beautiful bird sanctuary. Mangalajodi is referred to as the 'Shining Beacon' in the country's heritage and conversation story. It is a contemporary example of how conservation can give existence to livelihood and exile the threat of encroaching. It is none, but a photographer's eye-treat as birds can be seen at very close proximity, and the experience is indescribable. The Chilika Lake is in the Central Asian flyway for winged creatures and is a prime stopover for all these migratory birds from both arctic and sub-arctic during their going and return migration. Many habitats and species on the island are found, including mudflats, reed-beds, submerged and floating vegetation, and open waters with varying salinity depth. Tourists will likely spot a large variety of bird species and name a few involve Terns, Ruffs, Plovers, Godwits, Grey-headed lapwings, Sandpipers, Pintails, Gulls, Baillon's Crakes, Ruddy Shelducks, Slaty-breasted Rails.
Are you wondering if there is anything more surprising and exciting to check-out? The fest will cover a visit to the exquisite Nalabana Bird Sanctuary, situated in the Chilika Lake's heart. On this 2nd day of the bird festival, it will allow you to see different birds, communicate or click them, or whatever you like. You can be fortunate enough to get a glimpse of nesting colonies of varieties in colorful birds, raptors during this time. The magnificent, glorious flamingos and others in hundreds flock here in Nalabana. Do you know that National Chilika Bird Festival is the only time when the Nalabana bird sanctuary is open for all the nature lovers and adventure geeks to witness this stunning bird heaven! The different aspects for you to enjoy and cherish during this fest include:
Guests opting for two nights package will be having an option to stay at either Bhitarkanika or Satkosia Reserve on the second night. To know more about the bookings and registration, please contact the Best Choice Holiday tour operator. From flights to attending the fest, accommodation, sightseeing, or any visit in and around Odisha, the tour operator can assist in everything at competitive and best prices. Feel free to contact and make the registration earliest to check out the 3rd edition National Chilika Bird Festival. It is one of the upcoming events of this year to be held in Odisha. Many more are taking place in the latter part of the year, including the famous Eco Retreat, Chandrabagha International Sand Art Fest, Konark Dance Festival, Rajarani Music fest, Mukteswara Dance Festival, etc. The best thing about checking out a beautiful pair of wings is that you do not need a passport for the same. It is an ideal place for all birders and photographers in Asia, and over 200 species can be seen during winters, along with raptors at this time. Happy New Year and Happy Visiting Odisha!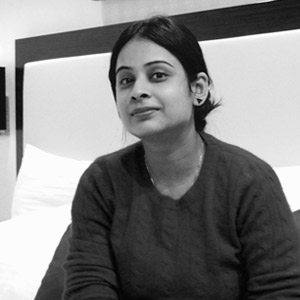 Latest posts by Swati Bansal
(see all)