What If You're Told an Odisha Trip Can Cost Less Than Your Pocket Money?
If someone tells you that a trip to Odisha can cost you much lesser than your pocket money, will you believe it? Is it so unimaginable and hard to believe? This is true. If you plan wisely, then your visit to Odisha can cost much less as you would have thought in the beginning. A reliable and reputed travel agent can be of great help in devising the itinerary, making all the arrangements in a way that will not compromise on your comfort but will cost less overall. When it is about the places to visit in Odisha, there is a long list, and one can plan or custom the itinerary depending on the preference. Best Choice Holiday is the top-notch tours and travels in Bhubaneswar. It takes care of everything: accommodation, travel, car rentals, personal guide, or any personal request to consider, that too at the best competent quotes.
The Eastern Indian state boasts a distinctive and rich cultural heritage. A traveller can experience a pleasant mix of architecture, culture, food, handicrafts, wildlife, and undeniably the coast. When it comes to the money that will cost, it will depend on how many people are visiting, how many days they will be there, the type of accommodation they are staying in, and sightseeing they would like to check. On average, a vacation to Odisha can cost between Rs. 15k to Rs. 20k per person a week, depending on the aspects above mentioned. For this, feel free to discuss every detail with your travel agent, Odisha tour packages, hotels in Bhubaneswar, and then take the call. Now, are you curious to know of the inspiring reasons why you must travel to Odisha next time in India? If yes, keep on reading and getting more understanding of the state.
Off the beaten path – Despite offering so much to visitors, still Odisha is one of India's less explored destinations. This doesn't mean a bad thing at all! Isn't it? Checking out the beautifully excavated ancient ruins to taking free heritage strolls to museums, parks, and beaches will leave you in awe for sure.
Culture and crafts – Every town and village in Odisha have its own identity, focusing on a different skill, art, and craft. To name a few, it includes silver filigree, Patta Chitta work, terracotta, wood and stone carving, palm leaf etching, hand dying, metalwork, weaving, paintings, and the list will go on. Shopping here will get you some wonderful souvenirs. If you are keen to learn about craftsmanship, you must visit the Kala Bhoomi Museum in Bhubaneswar.
Tribal Life – Of all the country's states, Odisha is known to have the largest number of tribes. More than 62 tribal communities are there, making an approximately 24% population of the state. Tribal tour packages are customized in separate that let visitors go deep in the state and stay for like ten days or longer, exploring different sides of the country that might have been overlooked.
Heritage Marvels – Before independence, the land was ruled by many royal families owning huge pompous palaces and land. Whichever are remaining, the new generation of these royal families has opened up their properties for the guests, who are keen on learning more of the heritage and travel around Odisha.
Ancient temples and other monuments – The city, Bhubaneswar, has up to 800 spiritual monuments and temples worth exploring. The Kalinga style is unique in the region, and Lord Jagannath temple is one of the living examples of architecture. The jewel of the state is undeniably the Konark Sun temple, massive in size and famous for its astounding stonemason's work.
Wildlife – Odisha is relatively popular for its large population of elephants, crocodiles, tigers, migratory birds, dolphins, olive ridley sea turtles, and more. It is a perfect place to experience the wildlife, and a lot more for nature lovers, photographers, and adventure enthusiasts to explore.
Short travel distances – It is undoubtedly another prime benefit of travelling around Odisha. Be it Puri, or Konark, or Raghurajpur village, or Pipli village, or Ratnagiri, Udayagiri and Lalitgiri caves, the distances between aren't very long. It is possible to travel by the same day, experience the rural rewards of the land, and experience marvels along the countryside from your vehicle's comforts.
Food – The authentic food of Orissa is merely unmatchable and indescribable. The meals are prepared with fewer spices, full of flavour, taste, and aroma. Non-vegans can enjoy the varieties of fish, meat, and seafood. Vegans can enjoy mouth-watering curries, Chhena Poda, Dahi Baingano, Khajuri Khata.
What do you think now? Are you going to include Orissa in your travel list this time? Do experience and check out Odisha beautiful place, and this land is not going to cost you much. Whether you are planning to travel for two days and three nights, or five nights, or a week, or more, it is not going to dig a hole in your pocket, and the experience will be rewarding and memorable for the lifetime. Have a word with your travel agent, and all set, go to visit the land of culture, food, coastline, and heritage.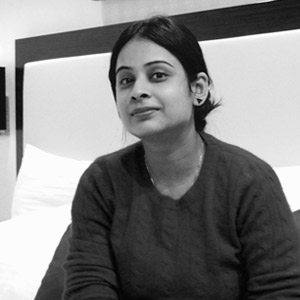 Latest posts by Swati Bansal
(see all)