Odisha: The Soul and Inspiration of India
The journey of the land of Odisha is simply inspiring and remarkable to know about. From, Udra to Koshal to Kalinga to Orissa and then finally to Odisha, it has been amazing. The beautiful and serene state of Odisha, also been referred to as the soul and inspiration of India was formed on 1st April in 1936. The state holds distinction and uniqueness that is unmatched with others in India. Dotted with architectural wonders, holy temples, magnificent beaches, splendid wildlife sanctuaries, Buddhist monasteries, the holy land is known to lay the foundation of State formation on the language basis and is reckoned to be visited by pilgrims and visitors all throughout the year. Also been referred to be well acknowledged as the place of Lord Jagannath, Odisha's Konark Sun Temple is listed among the World Heritage Site.
With a magnificent history dating back to 2000 BC, the pilgrimage destination attracts pilgrims from all around especially on the occasion of Rath Yatra of Lord Jagannath, to get blessings from deities at Mukteswara temple, Lingaraja temple, Rajarani temple. A holy and sacred destination for all, Hindus, Buddhists and Jains in general come at this place in large numbers. Aside from reckoned pilgrim centres, there are many Hindu temples in Bhubaneswar visited by people in hoards. The land of Odisha is located on the Eastern Coast of India along with Bay of Bengal. In ancient times, different parts of Odisha were famous as Kalinga, Udra, Utkal, Kodanga, Koshala etc. In the history, it has been depicted that the state always stands for intelligence and human values. Undoubtedly, the land is been blessed with nature's divinity and bliss, a long stretch of about 482 km coastline with wonderful waterfalls, golden beaches, rich wild life, natural flowing rivers, forest clad blue hills, and so. It is rich in heritage, history and culture dotted with many spectacular monuments of ancient era. Each part of the state has something to tell to its visitors. The architecture of monuments, be it Konark Sun Temple, or Lord Jagannath temple or Khandagiri Caves, Ratnagiri, Udayagiri or Lalitgiri, Barbati Palace, Lingaraja temple, Mukteshwara temple, Rajarani temple, and else are beyond describing.
Along with retaining its immaculate glory and fame, the land also proffers its tourists with modern amenities. The territory of Odisha formed a part of ancient Kalinga Mahabharat acclaim. During ancient time, Orissa emerged prominently as a kingdom under Kharavela, a patron of Jainism and a great ruler, and then later in second half of 1st century BC, others ruled the land belonging to Eastern Ganga dynasty and Keshari dynasty. There was a time, when the land of Orissa sprawled from Ganga to Godavari. The famous Kalinga School of architecture prospered from 7th to 13th century AD. The prominent and finest pieces of architecture of that period could still be seen in Puri and Bhubaneswar including the Mukteshwara temple, Lord Jagannath temple, Konark Sun temple, and Lingaraja temple.
The modernized Orissa or Odisha came into existence in 1936 on 1st April. It is been announced as an independent province by the British people. As per the stats, in 1948 and 1949, the population of the state was increased by a third along with an addition of 24 former princely states. In 1950, it became a constituent state of India. The architect of modern Odisha was Utkal Gaurav Madhusudan Das. Undeniably, over the years, the state has become vibrant and multi dimensional alluring attention of tourists from all corners of the world due to varied reasons such as the bountiful coastline, royal wildlife and forest area, unique heritage and culture, tribes, Chilika Lake, colourful and dynamic art and culture, beaches, waterfalls, temples, and so on. The economy of Odisha has been simply rejuvenating and resurgent its ancient glamour, glory, fame and greatness to a large extent. The lush green countryside along with plaintiffs and mango groves, coconut trees, hamlets fringed with palm, proffer the charm of rural beauty, whereas urban splendour is been offering the modern technology and amenities to all for a comfortable and smooth stay. This amazing and magnificent land boasts of vibrant and colourful festivals all throughout the year. It is also known to be a land of eye catching and breathtaking artefacts and handicrafts. Do you wish to be in Odisha and see all the marvels and architectural wonders of the land? Looking for an authentic travel agent who can devise an itinerary to Odisha as per your expectations? If yes, let 'Best Choice Holiday' tour organizer provide you with an itinerary within an affordable budget taking care of everything from accommodation to sightseeing to covering places to others to the fullest.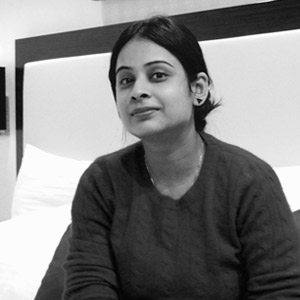 Latest posts by Swati Bansal
(see all)