Positives Behind Hiring a Reputed Tour Operators in Odisha
Who doesn't like to travel and roam around? Most of the people find travelling fascinating and must to revive one and spend quality time with loved ones. In fact, everyone at least try to go for vacation once in a year. Travelling is been regarded as very important as it helps people to enhance their knowledge along with getting some relaxed and fun moments with their family and friends. Are you planning a gateway to Odisha? Want to know about the attractions, accommodations and specialties of the place in prior? Thinking of getting in touch with a tour operator in Odisha? Well, you are at the right platform as you will get the answers of all queries here for sure. Odisha is a sacred land imbibed with the beauty and charm of beaches, waterfalls, wildlife, blessings of deities, nature, distinct varieties of flora and fauna, tribal villages, artwork and what not to enlist here.
Bhubaneswar, the capital of the state Odisha is also been recognized as the city of temples. A lot of tourists prefer to visit the land and know more of the heritage, culture and art of the country. There are different tours that tourists can opt depending on their preference and wishes. Few of them are listed below.
• Temple tour package in Odisha
• Tribal tour package in Odisha
• Wildlife and National Park tour package in Odisha
• Beaches and Waterfalls tour package in Odisha
• City tour package
There could be many more of them, and tourists can even seek for a customized itinerary from the tour operator in Odisha to get a glimpse of everything in one go. There are a lot of attractions in Odisha which are must to visit by like Konark Sun Temple, Lingaraja temple, Rajarani temple, Nandankanan Zoological Park, Udayagiri and Khandagiri Jain caves, Dhauli Hills, Lord Jagannath Temple, Puri Beach, Chandrabagha beach, Ramchandi beach, Bhitarkanika Wildlife Sanctuary, etc.
The prime advantage of availing services from a reliable tour operator in Odisha is the wide array of offerings that they provide. Right from the accommodation to pick and drop to food meals to places where you are going to visit and everything is been taken care of by them. Even, tourists can ask for any personal arrangement with them, if required and the tour operators even tailor the itinerary keeping in mind traveller's preferences on top most priority. The travel to Odisha will definitely let you learn and get an idea about the traditions, culture and lifestyle of the people.
Reasons to go with tour operator in Odisha:
There could be several reasons behind asking tourists to always seek the guidance and offerings of tour operators. Some of them are as follows.
• Affordable tour packages.
• Customization possible in tour packages and related itinerary.
• The experience and friendly customer support always act as an added advantage for travellers.
• The expertise not only saves one's effort but also their precious time and money.
• Travellers know everything in advance like where they are going to stay, which attractions they are going to visit, as everything is listed in the itinerary and handed over to them.
Thinking of which tour operator to trust to? From which travel agent in Odisha, you should seek offerings? Best Choice Holiday is an authentic and well known travel agent that has been offering services related to tour packages in Odisha and others from a long span of time period. Feel free to connect with them, discuss your preferences and travel plans, and let them devise an itinerary in the way you are seeking it to be. Odisha is a magical place where everything from hills to beaches to temples to nature and wildlife could be spotted together and it is rare to be seen somewhere else. So, gear up for the adventure and be ready to have a memorable time altogether with your loved ones in Odisha.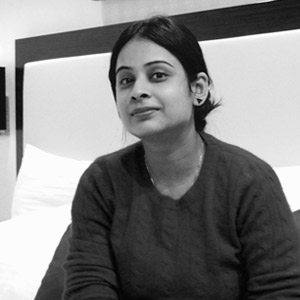 Latest posts by Swati Bansal
(see all)