Mukteswar Dance Festival 2020 at Bhubaneswar, Odisha – Details Inside
Date: 14 Jan – 16 January 2020
Venue: Mukteswar Temple Complex in Bhubaneswar
Time: 18:00 to 20:30
The famous Mukteswar Dance Festival is organized every year in an open-air auditorium from 14th to 16th of January and at the premises of the much renowned Mukteswar temple situated at the old Bhubaneswar town. This amazing and breathtaking 3 days function exhibits the finest Odissi dance forms and it is well organized by the Odisha government. The daily program time is in between 6 PM to 8:30 PM.
The ancient Mukteswar temple in Bhubaneswar, Odisha is popular for its magnificently carved arched gateway and it is indeed among one of the finest examples reflecting Odissi architecture and style. The complex of the temple acts as the perfect venue for the dance festival celebrating the incomparable and excellent charm and magnetism of the classical Odissi dance form. The star Odissi dancers and artisans tapping their feet to the beating strokes of the instruments, leave the audience in awe and speechless matching the classical movements and appealing attire. The duet, solo and group performances by the artists involving Bangi, Abhinaya and Mudra actually give the people a mystical and spiritual experience to cherish for.         
The Mukteswar temple is situated within the ancient city of Bhubaneswar, and is around at 5 km distance from airport, rail station and bus stop. The local cabs and transport is available to get by to the temple from any part and the temple is specifically decorated and embellished for this program with beautiful lighting arrangements and erecting backdrops emphasizing on giving the best views of the dance performances and artisans. Artists at both national and International level perform here and usually it starts with Shiva Vandana, which is a group song dedicated to Lord Shiva. Then the solo performances starts followed by duet Odissi dance forms and end with group Odissi dance. The prime focus is majorly on Odissi dances of various groups and artists. Do feel free to get in touch with the leading tour operator, Best Choice Holiday in arranging your visit and attending the dance event.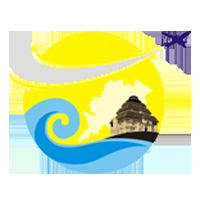 Tour operator in Odisha provides 100% customized tour package including Stay, Meal, Sightseeing & Transfer.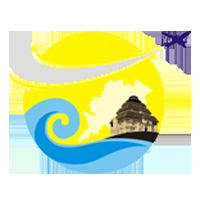 Latest posts by Best Choice Holiday (see all)