The National Level Sisir Saras Mela 2020 in Bhubaneswar from January 4th to 14th
The much acknowledged national level Sisir Saras Mela 2020 is going to be held from January 4th to 14th at the exhibition ground near Ram Mandir in Bhubaneswar, the capital of Odisha. The rural fair is organized by the ORMAS – Odisha Rural Development and Marketing Society at the exhibition ground and it is arranged at such a large scale that more than 25 states from all over the country participate in the mega event. Along with producer groups and SHGs belonging to over 30 districts of the state, Odisha, the participants are going to be from all around including MP, UP, Rajasthan, Chhattisgarh, Maharashtra, Gujarat, Tamil Nadu, Andhra Pradesh, Jammu and Kashmir, Punjab and more.        
After a meeting, the Panchayati Raj and Drinking Water Minister Pratap Jena stated that Sisir Saras has been an important part of the state's cultural calendar that is held in every first two weeks of the month January each year. The annual Mela plays a pivotal part of the Government's poverty alleviation programme that is organized in the city of temples annually. As stated by the Minister, 'The fair provides ample of opportunities and a large platform for display of items and sale made by PGs and SHGs. The purpose is to build the market linkage and association of rural producers and urban consumers. This all is being arranged in linkage with the Odisha Livelihoods Mission, H and CI, Mission Shakti, KVIB, KVIC, and the Nabard.' This mega event will provide a perfect glimpse of mini India. Silk and rot iron works, decorative flowers, bamboo crafts, handloom, winter garments from UP, household decorative and adorned items from Gujarat and Rajasthan, Tasar from Chhattisgarh and MP, home furnishing products and handloom from Tamil Nadu and Andhra Pradesh, food items from Maharashtra, woollen dress materials from Jammu and Kashmir, Phulkari garments from Punjab and so much more are going to be the prime attraction here. Adding to this, PGs and SHGs from all 30 districts of the state are going to participate showcasing local and handmade products including handloom items, terracotta items, forest products, food and spices, Sabai, Kaincha Works, teak wood items, etc. This year in 2020, a total of 300 are going to be put up in the Mela. The grand fair is also going to be arranging cultural events every evening. The ORMAS CEO SR Pradhan stated that the Mela earned Rs. 14 Crores from sales last year and this year, it is expected out to be crossing the Rs. 15 Crores mark. Also, Joint Secretary Swyam Prava Mohanty said that the cultural events including Odia, Odissi dance, folk dance, Hindi melody nights and light comedy shows are going to entertain the visitors.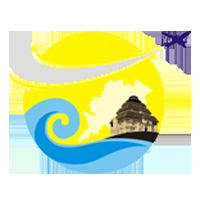 Tour operator in Odisha provides 100% customized tour package including Stay, Meal, Sightseeing & Transfer.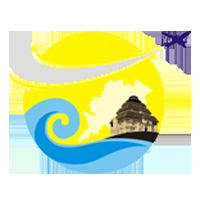 Latest posts by Best Choice Holiday (see all)