Koraput – The Green Paradise of Odisha
As much as Odisha offers surprises in every corner, the Koraput district here is also a well-kept secret which is extremely scenic and magical. Name it as the 'green' paradise, or a home to tribal communities, the abode of Odisha's highest peak and highest waterfall, and also a region of thriving coffee plantation culture – Koraput offers everything and so much more.
Reaching Koraput is also easily accessible through the rail and road routes. In case you're starting from Bhubaneswar, you can either take the Bhubaneswar-Jagdalpur-Hirakhand express, which leaves around 7:30 PM at night, from Bhubaneswar, and reaches Koraput next day at 9:30 in the morning. And if you're opting to drive down from Bhubaneswar, you can reach Koraput in almost 10-11 hours, as Koraput is situated roughly at a distance of around 500 kms from the capital city. No matter which route you take, the views and path to Koraput will be super scenic and enchanting. Especially if you're on a train, you'll get some enchanting views and would really enjoy the journey.
Although accommodation options are not too plenty in and around Koraput, yet you'll find fairly decent places in Koraput town and also in Jeypore. It's better to stay in the Koraput town itself, from where you can visit the tourist destinations, experience the local market, and also engage with the tribal community. It's advisable to spend at least 3-4 days in Koraput, if you really want to enjoy the vibe and beauty of this place. The weather remains pleasant round the year, but if you get a chance, do visit Koraput in the monsoon season, when the entire area looks lush green, with the rains giving a dramatic look to the entire landscape of the region.
Some of the must-visit places in Koraput include Deoamli, Duduma waterfalls, Gupteshwar caves, Rani Duduma waterfall, Tribal musuem, Kolab reservoir, Kolab botanical garden, Kolab falls and few temples as well. That apart, you can also plan to take a tour of the coffee plantations out here, and also visit the local market which will elevate your Koraput experience even more.
No matter where you are in Koraput, you'll always get mesmerising views and take back some amazing memories to cherish for a lifetime. The place is a traveller's paradise and is truly majestic from all corners. We suggest, whenever you visit Odisha, do spend few days of your trip to Koraput, because the calmness and serenity that you will experience here are truly unmatchable. You'll get to reconnect with nature, rejuvenate amidst the green surroundings and also sight some of the best mountain and waterfall views that you might not have seen somewhere else.
The best part is all the destinations are easily accessible, and there's also less crowd round the year, so that you can get a chance to have the entire destination to yourself. That's the magic and charm of Koraput!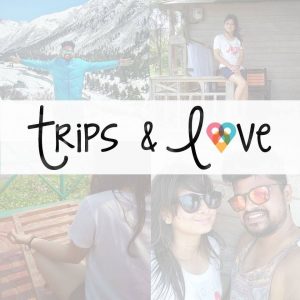 You will find us seeking new places, road tripping to discover new destinations, soaking up the culture, hiking the hills, sampling the local cuisine, and chasing new music with a beer in one hand and a camera in the other. Cheers to more adventures, moments & memories!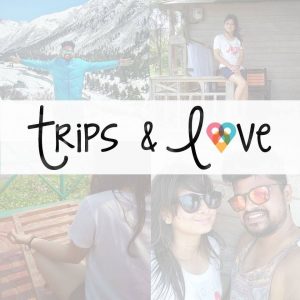 Latest posts by Trips & Love (see all)