Experience Odisha's Indigenous And Unique Tribal Culture
Odisha is a land of so many beautiful things – be it beaches, mountains, art, architecture, heritage, temples, and even the food – it's all highly talked about. Whoever visits this state surely gets mesmerized by all that the place has to offer. People love the serenity, diversity and the warmth of people which makes visiting here all the more special and unique.
But there's another thing which people from outside and even the local residents are fascinated about, want to explore more of it and to be educated. What we are talking about is the vibrant tribal culture of Odisha which has since long been one of the reasons to visit here.
There are 62 tribes in the state of Odisha, which covers about 24% of the population here, and it is considered that the number of tribes that reside here is the highest anywhere in India.
In fact, the tribes and tribal community is so extraordinary here that they serve as the soul of the state, who have till date kept their culture, traditions, religion, festivals, food, and even their dressing styles intact. Tribal people out here are content to lead a subtle life, and are not much influenced by the modernity of the world. Talking about their attributes, they are quite strong, industrious and hospitable in nature, and indulge in various kinds of occupation such as agriculture, hunting and fishing etc. to lead their lives and earn a living.
Tribal communities in Odisha mostly reside in the regions covering the Eastern Ghats, and can be found in the districts namely Mayurbhanj, Keonjhar, Jajpur, Balasore, Bhadrak, Deogarh, Dhenkanal, Angul, Jharsuguda, Sundargarh, Kandhamal and more. Especially in Koraput, Rayagada, Kalahandi, Nabrangpur and Malkangiri, more than half of the population is tribal. To name the kind of tribes found here, the Kondh, Koyas, Gadabas, Juangs and Santal tribes are the most widespread in Odisha, and there are also other tribes like Munda, Oram, and Gond, who also have a major impact on the state's tribal population.
When it comes to celebrations and observing festivities, these tribal people have also taken great care in retaining their age old rituals and customs in the fests they celebrate. In fact they worship numerous deities and their festivals are celebrated with much excitement and happiness. Some of their most important festivals include Chaita Parab and Push Parab wherein the men folk go on hunting expeditions. They celebrate every festival with such togetherness, that it's all accompanied by song and colourful dances.
Just like the uniqueness in their festivals & culture, the dressing sense of tribes found here are also quite brilliant and even inspire the modern generation to follow their fashion sense. Generally the men folk wrap a piece of cloth around their waist whereas women wear long pieces of cloth wrapped around their body. The kinds of ornaments they wear are also spectacular, and the ornaments form an integral part of their attire. You can find tribal women nicely adorned & decked up with armlets, bangles, necklaces, anklets, rings, etc. Also, both men and women like to tattoo their bodies and children as young as 5 years are found with tattoo marks on their bodies and faces.
And, if you really want to dig into their lives and history, you can also visit the Museum of Tribal Arts & Artifacts, situated in Odisha's capital city Bhubaneswar. Each of the 5 galleries situated here houses a collection of hundreds of items belonging to different tribes of Odisha. Over here, you'll feel like you've entered right into the homes of the tribal, as the entire museum showcases everything about their lifestyle, history, culture & so much more.
Book a fantastic tribal tour of Odisha with Best Choice Holiday.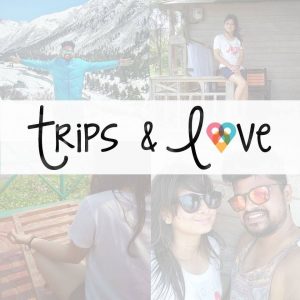 Latest posts by Trips & Love
(see all)