Top Reasons in Odisha That Will Make You Go Odishaaah!
Odisha is a destination with spectacular surprises in every corner, and that's what makes it so special. While there are exotic beaches on one, Odisha also features some lush green mountains as well as unique arts & crafts. Not just that, the state is also an attractive treasure house of cultures, customs, religions, traditions, architecture, scenic beauty and wildlife.
Every place you visit in this state you'll find something unique and attractive. While Bhubaneswar, Odisha's capital city is renowned and revered for its temples, Cuttack on the other hand is the state's Millennium City where the greatest memorabilia you can take back with you is its enchanting silver filigree. And what do we say about Puri, it's the land of Lord Jagannath and is one of the most loved tourist destinations of Odisha. Also, Rourkela, Odisha's Steel City has got some amazing views to offer, and is the state's third largest city.
And the phenomena which Balasore is known for is simply so mystical – the Chandipur Beach located here is Odisha's hide and seek beach. Herein the sea disappear recedes by almost 5 to 6 kilometres every day during low tide and then comes back at high tide. This rare event occurs twice a day. This beach still remains one of the picturesque and less explored destinations of Odisha, which will give you an opportunity to relax on the tranquil patch of sand and take back some delightful moments.
Also, Gopalpur can give you some excellent moments and you can enjoy the sea beach, savour delicious sea foods, feel rejuvenated in the serene vibe of the town and even learn a thing or two about the state's history.
Moreover, thanks to the beautiful handloom of Sambalpur, fashion lovers fromacross the globe are adorning its sarees and highlighting Sambalpur's name and fame. Also, the leaning temple of Huma situated in Sambalpur, dedicated to Lord Shiva, which was built in the 17th century is the only leaning temple in the world. Now that's something that can surely make you go Odishaaah.
And if you really wish to witness what Odisha's beauty is comprised of, you ought to visit Koraput, which is a less explored paradise in itself. Deomali, Odisha's highest hill range and Duduma waterfalls situated here will transport you to some different world altogether, where piece, serenity & nature's immense beauty is what you'll seek. In Koraput, you can also experience the tribal culture & lifestyle, which can add on to your perspective of this state, and make you feel so amazed at all the things which Odisha offers.
Apart from that, you can also spend some excellent moments in the Paradeep town, which is the primary port in Odisha, and also one of the largest on India's east coast. It is also known for its lush green forest, pristine beach, especially the Gahirmatha Beach, which is a home to olive ridley sea turtles.
In case heritage, history and architecture is what entices you, then you cannot miss out on visiting the Konark town, which features a 13th-century Sun Temple, also known as the Black Pagoda, built in black granite during the reign of Narasimhadeva.
Not just these places, you'll also find amazing destinations in Angul, Baripada, Bhawanipatna, Jeypore, Chhatrapur, Dhenkanal, Paralakhemundi, Bargarh, Ghatgaon, Phulbani, Belpahar, Pipili, Berhampur, Kendrapada, Jajpur, Talcher, Titlagarh and so many other cities and towns of Odisha. Basically every city situated here has a charm of its own which you can only know once you explore these spectacular places.
Listing down some of the top things that you can do in Odisha, you can visit its museums and be at Raghurapur to learn the state's handicraft heritage. You can also catch the sun rise over Udayagiri and Khandagiri in Bhubaneswar, enjoy some peace time near the Chandrabhaga beach, pay a visit to Puri's Jagannath temple, enjoy bird watching at Chilika, visit Odisha's spectacular Buddhist sites, trek through Bhitarkanika Wildlife Sanctuary and do so much more. Truly and simply #Odishaaah!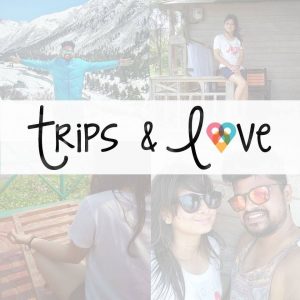 You will find us seeking new places, road tripping to discover new destinations, soaking up the culture, hiking the hills, sampling the local cuisine, and chasing new music with a beer in one hand and a camera in the other. Cheers to more adventures, moments & memories!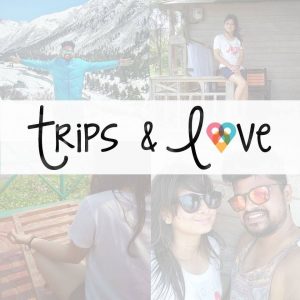 Latest posts by Trips & Love (see all)