Delicious Food Culture of Bhubaneswar, And The Best That You Can Expect
These places not just serve excellent food, but also satiate the hunger pangs of all kinds of foodies, as well as let them explore a variety of cuisines.
If there's one thing which keeps the residents and visitors hooked to a place for long, it's the food which the city offers. Since the last few years, Bhubaneswar, the capital city of Odisha, has been buzzing with a lot of exquisite cafes, restaurants and hotels. These places not just serve excellent food, but also satiate the hunger pangs of all kinds of foodies, as well as let them explore a variety of cuisines.
Right from delicious breakfasts, to relishing luncheons, tasty snacks and delightful dinners, Bhubaneswar has a lot to offer in terms of food. It may not be wrong to give Bhubaneswar the title of 'Food Capital of Odisha.'
To begin your day on a refreshing and delicious note, you can head to some great places in the city for a fulfilling BREAKFAST experience. Be at Dosa Plaza, Infocity Road, Patia, if you want to relish any of their 27 trademarked dosas, apart from their 104 varieties of fusion dosas. Or you can always go to Priya Restaurant, Kharvel Nagar where you can gorge on over 30 varieties of dosa, masala idli, sweets, filter coffeeand many other delicacies. Do not forget to check out the massive Maharaja Dosa at their sister outlet in JaydevVihar. And if you want to have a really hearty breakfast while being easy on your pocket, Venus Inn at Bapuji Nagar or Shree Vineeth's at Master Canteen will never disappoint you.
While there are multiple breakfast options in Bhubaneswar, there are also a variety of cuisines of LUNCH available which suits every kind of palate. There's Nakli Dhaba at Mayfair Lagoon, Mirch Masala at The New Marrion, Bollywood at The Crown and a lot more for mouth-watering North Indian delicacies. For relishing authentic Odia meals, you can definitely try Dalma in Unit 4, Shola Ana Odia in Patia, and Odisha Hotel Chandrasekharpur. Bhubaneswar also has Continental, Chinese, Italian, Mexican, Oriental, Thai and many more cuisine options to please the foodie in you.

If there's something which is a must try in this city, it's the galore of STREET FOOD Sout here. In fact, you can never go hungry on the streets of Bhubaneswar. There is everything for everyone, with the lip-smacking eatables being light on the pocket too! Right from burgers to sandwiches, enchiladas, burritos, tortillas, pasta, momos, shawarma, you can enjoy these street foods and a lot more. Head in front of RD College, be at KIIT College road, or go to the Ram Mandir Khau Galli for having a delightful feast of your eyes and mouth.
Everyone likes to add sweetness in their lives, and also in the foods. If you have a sweet tooth, and pop your eyes out at the sight of DESSERTS, then do try the perfectly baked Nutella Strawberry Pie and Gulab Jamun chocolate shots at Michael's Kitchen, the Cold Stone Ice-cream and Belgian Chocolate Shake at The Chocolate House, Sahid Nagar, or the Walnut Brownie at Mainland China. That apart, you can also make your way to Mamma Mia at Mayfair Lagoon, and have extremely tasty delicacies at your rescue.
Last but not the least, if you wish to unwind your day at a Dhaba and have some grand DINNER meals, then be at Nakli Dhaba, Mayfair Lagoon. It is specially meant for those who won't mind spending much for an excellent experience. And if don't want to spend much, yet have a memorable dhaba experience, then go to Yummies Dhaba at Chandrasekharpur.
Certainly, Bhubaneswar can never fail to delight people residing in Bhubaneswar or those visiting the capital city for a quick trip, as the food and cuisine choices have become way too endless here!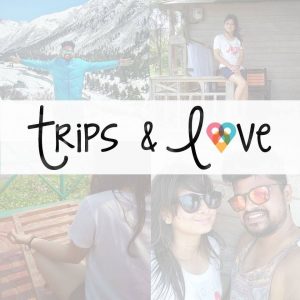 Latest posts by Trips & Love
(see all)