Is Odisha An Ideal Destination For Families? Find Out Here
There's nothing better than a family trip. Each person of the family gets excited to plan the trip, look up for best places to visit, search for the most comfortable accommodations, and also prepare their itinerary beforehand. They say families who travel together have the strongest bond. And therefore, it's always advisable to go on short or long trips with family at least few times a year.
While India is home to countless family destinations, Odisha is also blessed with many places which are suitable for families and will let them have a memorable time. In fact, there are such gorgeous landscapes in the state that it is well suited for families with all kinds of age group.
Be it for a short or long vacation, Puri is always considered as a great getaway place in this state. The youngsters get to hit the beach, while the elders go on for a spiritual tour in the highly renowned Jagannath Temple. While accommodation is also easily available here, families can choose and book their hotel without any chaos. More interestingly, they can also get a chance to visit the closely situated Konark Sun Temple, through the scenic Puri-Konark Marine Drive route.
Spending few days in Bhubaneswar to soak in the culture of Odisha is also a great way for families to enjoy this place. This capital city has a lot of options for people to indulge in – kids can visit the Pathani Samanta Planetarium or the Regional Science Centre for a fun and enlightening time, youngsters can go café hopping in several trendy cafes out here, middle aged people can unwind in a nice spa out here, or even go for shopping in the multitude of stores present here, and the elders of the family can be amazed at the architecture and be blessed by visiting the several, spectacular temples out here. Above all, if there's one destination in Bhubaneswar which tourists mostly prefer and have a great time is the Nandankanan Zoological Park, which is certainly a must-visit place for every family.
Next, if the family prefer a serene getaway in the state, then they should always opt for visiting Gopalpur and spending a day or two there. There's not much crowd here as compared to Puri, and the view is also amazing. One can also opt for visiting the "Padma Sambhava Maha Vihara Monastery" from Gopalpur and have a memorable time.
Last but not the least, families who prefer longer road trips and don't mind indulging in adventurous activities can head to Koraput, Daringbadi, Satkosia and several other places wherein they can enjoy nature's best, soak in the real culture and also go for some light trekking and hiking activities. Visiting these destinations will surely give tourists a completely serene, scenic and sublime perspective of this state, which is also rightly named as India's Best Kept Secret. Families can either drive to these places or even go through the rail route which is also extremely convenient and scenic.
Summing up all, Odisha is one of the most preferred states for an ideal family tour, who are looking for new places to explore, and wish to take back some amazing memories along with them. That's the charm of this state – there's something for everyone, and should therefore be on top of your bucket list!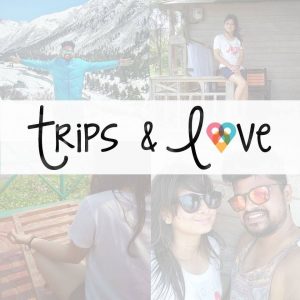 You will find us seeking new places, road tripping to discover new destinations, soaking up the culture, hiking the hills, sampling the local cuisine, and chasing new music with a beer in one hand and a camera in the other. Cheers to more adventures, moments & memories!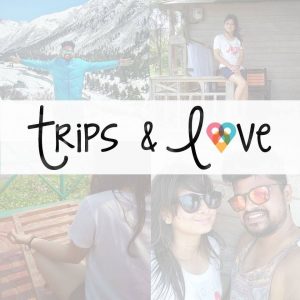 Latest posts by Trips & Love (see all)