Puri Konark Tour – Why So Special And Unique For Tourists
When asked about what are the best places to cover in Odisha on a short or long journey, the destinations that certainly come to the mind are Puri and Konark. These two places have always topped the bucket list of people visiting here, and attract thousands of tourists round the year. Therefore it's considered that a trip to Odisha is incomplete without exploring and enjoying the Puri-Konark scenic route.
Puri is popular for not just one reason, be it its picturesque beach, the mighty pilgrimage center, the spectacular beach side views and hotels, or even the renowned sand artists who have taken the name and fame of Puri to a global extent. In fact, Puri has got such a nice charm that it has also turned into a wedding destination for a lot of people, especially the ones who are dwelling in Bhubaneswar, Cuttack as well as the nearby regions.
While a visit to the Jagannath Temple in Puri is a must, one should not miss out on sitting by its beach side, catching that excellent sunset or sunrise, taking some great pictures, going on a camel ride or even just lazing on the beach with some music by your side. And if you really want to take back something, you can always indulge in memoir shopping in the local stores located close to the beach itself. If possible, do also try the Mahaprasad at the Jagannath Temple, wherein everyday 56 food items are offered to the Lord, which is then served to the devotees. As much as it seems tasty, the food will also feel divine.
Also, if you're lucky enough, you can even be awed at the sand artist at work, and crafting magic from the sand, especially that of Sudarsan Pattnaik's. Depending on the number of days you're staying in Puri, you can have an extremely nice vacation out here, be it with your friends and family, and take back some amazing memories.
To have that perfect pilgrimage tour, as well as to explore the real charm and culture inherent in the state, visiting Konark is also a must here. Rightly renowned for the world-famous Sun Temple, the UNESCO World Heritage Site in Konark, the place even has an aura which will let you experience and enjoy the rich cultural heritage. Not just that, Konark is also famous for a beach named Chandrabhaga, which is so serene that you'll feel like spending a day here.
For that, you can book a nice stay at the Lotus Ecotour resort and have a really fantastic time out there. You can also indulge in some water sporting activities out here, like Stand Up Paddling (SUP) and also Kayaking. If that's not enough, you can also go for longboarding or skateboarding out here, and have a super adventurous time.
While this been a brief compilation of Puri Konark tour, what will make it more memorable is by driving on the Puri-Konark marine drive route wherein you will experience some magical moments of lush greenery and will always remember for the rest of your life.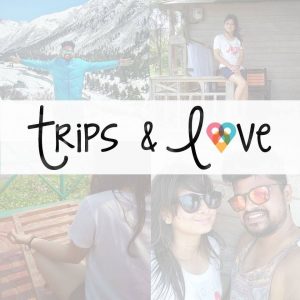 Latest posts by Trips & Love
(see all)