Odisha Is Meant To Be Visited By People Of All Age-Groups; Here's Why!
Traveling is not just a means of relaxation, but also a chance to re-connect and re-bond with the fellow travelers. Be it families, a group of friends, elders and even the kids, they all like to have their own space and their exclusive fun whenever they venture out for a trip. What's a priority for adults, may not fall in the bucket list of senior citizens. And, in case you have young kids on board, then the maximum part of the trip has to be planned as per their convenience, keeping in mind a lot of fun & recreational activities.
Breaking the shackle of stereotypes, it has now been an accepted fact that age is not a barrier at all for travelling. A minimum level of physical and lot of mental strength is all that's needed to head to a rejuvenating trip.
While there are many cities across the globe which tops the list of tourists each year, Odisha is one such state in Eastern India, wherein the travel opportunities are plenty for people of all age groups.
While there are beaches and serene spots for honeymooners and romantic couples, there are architectural sites, monuments and heritage sites for adults as well as a group of elders. And for the kids, they can enjoy at the beach, learn at the museum, play in the numerous parks and so much to delight them. Also, for the adventure lovers, trekking and water sports are some great choices here, which will let them have a complete rejuvenating experience. Best part, is the accommodation options are easy to avail, and the roads are also accessible for any mode of transport. Also, the road routes to any destination in Odisha is extremely scenic, which adds more excitement to the overall journey.
While Bhubaneswar, Odisha's capital city is also famously regarded as 'The Temple City,' there are also a large number of interesting places to be enjoyed by people of all age groups. Heritage lovers, elders, adults and even the kids can indulge in heritage as well as museum walks, and uncover some engaging tales about the state's past. For the kids who are always inquisitive, there is Pathani Samanta Planetarium, Regional Science Museum and Nandankanan Zoological Park to satiate their curiosity.
For groups who'd like to witness the wild side of the state and don't mind some thrill and adventure in their life can head to Koraput, Daringbadi, Simlipal, Satkosia, and Bhitarkanika, to name a few. And, if you're interested in arts and crafts and don't mind having a hands-on experience at the various unique art forms of Odisha such as Pattachitra, Palm Leaf Painting etc. can head to Raghurajpur Crafts Village for a great time.
Providing something for everyone, the state of Odisha has multiple opportunities and choices for people of all age groups to come and unwind here. All you would take back from here are loads of memories and some interesting souvenirs. So, get ready to witness surprises at every turn by exploring Odisha – India's Best Kept Secret!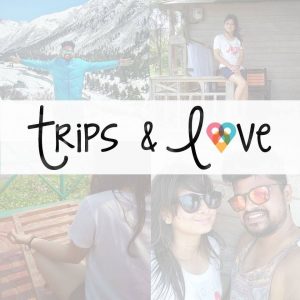 You will find us seeking new places, road tripping to discover new destinations, soaking up the culture, hiking the hills, sampling the local cuisine, and chasing new music with a beer in one hand and a camera in the other. Cheers to more adventures, moments & memories!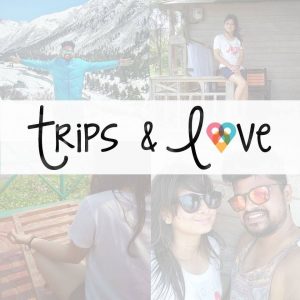 Latest posts by Trips & Love (see all)