Seek Eternal Blessings in The Spiritual Puri Gangasagar Tour
Once a while you feel like going to a spiritual tour – to be at peace, to explore something majestic and to seek eternal blessings. One of the most sacred tours that you'll feel good while experiencing in your lifetime is the majestic Puri Gangasagar tour. It's not just easily accessible, but you can also cover a lot of interesting places in a short time.
On the first day of your trip, you can stop by in Bhubaneswar for few hours, and explore the local temples, which are plenty and architecturally gorgeous. Do not miss out on visiting the Lingaraj Temple, Rajarani Temple, Mukteswar Temple, Chausathi Yogini Temple and even the Khandagiri-Udayagiri caves.
On the same day or the following day while you're on your way to Puri, you can visit the Dhauligiri which comes in the way, and you can spend around an hour here to have a serene time near the Shanti Stupa. Thereafter you can do some memento shopping of locally made handicrafts at Pipli, which is famous for applique work and also known as the handicraft village.
While you're in Puri, you can visit the famous Jagannath Temple here, besides visiting other amazing temples such as Gundicha Temple, Shri Loknath Temple, Markandeshwar Temple, Alarnath Temple, MausiMaa Temple, and a lot more spiritual sites here. For experiencing sightseeing in Puri, you can visit the Puri Beach, and spend some time at the Sudarshan Crafts Museum. Later you can also visit the utterly scenic Satapada and Chilika Lake, enjoy the boat cruise out there to spot the "Irrawaddy Dolphins" or even sight some rare, exotic birds at Chilika.
The following day you can be at the Konark Sun Temple, which is a true example of Odia architecture of Ganga dynasty. Enroute the Puri-Konark Marine Drive route, you can visit the Ramachandi Temple, Chandrabhaga Beach and be amazed at the enchanting views which the place offers.
You can get back to Bhubaneswar from where you can take the train/flight/road trip to Kolkata. On the first day in Kolkata, you can soak in the culture of this city by visiting its touristy spots. Some of the great sightseeing places here include GPO, Writers Building, Eden Garden Stadium, Mother House, Victoria Memorial Hall & Kalighat Kali Temple, which is one of the fifty-two Shakti Peethas. That apart you can also savor the street food available here, as well as relish some famous Bengali sweets and delicacies.
For a spiritual tour in the city visit the Jain Temple, Belur Math, Dakshineshwar Kali Temple, and even pass by the Howrah Bridge, which is a famous symbol of Kolkata. City orientation includes Dalhousie Square, Fort Williams, Secretariat Building and Old Court House Street.
Thereafter, you can head to Gangasagar, where the Ganga river flows into the Bay of Bengal and is considered as a holy place with the largest number of devotees, especially during the Ganga Sagar Mela. You can take a holy dip, witness the divine aarti and take back some sacred memories. From there, you can even visit the Kapil Muni temple.
You can either visit Odisha first and then proceed towards the Gangansagar tour, or you can do the opposite by being in Kolkata first and then heading towards Puri. Either way we're certain you'll have a trip to remember and some fantastic memories to take back.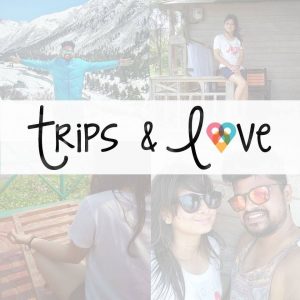 Latest posts by Trips & Love
(see all)