There's Something About Odisha Tour Which Cannot Be Found In Any Other State
Certainly Odisha has everything which makes this place breathtaking, entices visitors to come and stay here for long, as well as maintains the happy quotient of the residents. Odisha is a state which has been blessed with nature's best wonders in the form of lush green mountains, calm beaches, temples with fascinating architecture and heritage, arts and crafts which are so unique and special to this state, deeply rooted culture, delicious cuisines and what not.
Each district and corner of Odisha is unique in every sense, and has varied landscape, different cultures, which can elevate the curiosity of any regular traveler to see more and learn more about the region.
Talking about some really interesting facts and facets of Odisha, we've got some little and big things about this state which make it even more spectacular. You may not know but the ancient rocks of Mayurbhanj date back to 3 billion years old. It's a fascinating fact because earth itself is 4.5 billion years old. In Bhubaneswar, the capital city of Odisha, there are around 600 temples, owing to the fact that this city is also renowned as the "Temple City."
The tribal communities of Odisha are no secret. But what's not known is the fact that there are more than 62 distinct tribal groups in Odisha and each have their own culture and traditions. Plan your tribal tour with us.
Lord Jagannath is revered all around the world, yet Odisha is blessed to have the Lord's abode in its Puri district. Surprisingly, the Jagannath Temple here, houses the world's biggest kitchen, where everyday food is being cooked by 400 cooks for a minimum of 2 lakhs devotees.
Chilika Lake of Odisha is a birdwatcher's paradise, but did you know it's also the saltwater lagoon in the world? Yes, that's true you can spot the rare migratory birds here, endangered Irrawaddy dolphins, and also let the world know, about this spectacular fact of Chilika.
While the list of what only Odisha is comprised of is still on, we'd like to bring to light the fact that this state has the only leaning temple of the world, which is the "Leaning Temple of Huma", situated in the Sambalpur district. Not just that, this district is also home to the Hirakud Dam, which is fourth largest in the world, besides being the longest earthen dam in the world as well as the largest artificial lake of Odisha.
The state's pristine beaches are so amazing and serene, that it can give even the beaches of Goa a run for their money. Especially the Chandipur beach is so special, that it's termed as Odisha's hide-and-seek beach, because of the fact that it appears and disappears with every high and low tide, to an approximate of 5 kms.
Being a state of enchanting wildlife, Odisha is also renowned for its world's largest saltwater crocodile in the Bhitarkanika Park, apart from being a home to the white tigers at Nandankanan Zoological Park, and also for being the breeding ground of Olive Ridley Sea Turtles at the Gahirmatha Beach of Kendrapada district.
With so much uniqueness to the state, one cannot miss out on visiting Odisha, and experiencing the multiple joyous moments which Odisha is best known for, and all the breathtaking views which it provides.
For an amazing tour of this state, book your odisha tour package today.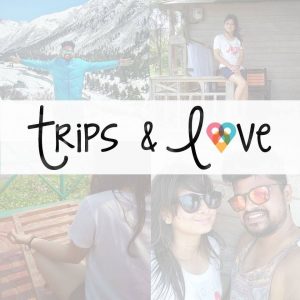 Latest posts by Trips & Love
(see all)