Top Reasons Why You Should Book Odisha Tour Package Today
Also referred to as Goa of the East, the land of Odisha is like none other than anything else. We all know that nature hasn't been always kind to this Eastern state of the country but no wonder, Odisha ever seems to sit back, always fought like a warrior and never lost its spirit, hope and faith. Might be, Lord Jagannath's pure blessings have given the locals here courage to carry on their desired lifestyle. Not touched by modernism and oddity, the state has actually filled up the gaps in between past and present by simply keeping the culture and traditions alive. From the amazing Odia dance to breathtaking Talapatra chitra artwork, from pristine Gopalpur on sea to ancient rock cut caves and sculpture, from holy abode of Lord Jagannath to World Heritage Site, from Asia's biggest saltwater lagoon to wildlife, it is unlikely to check out a land that prospers so well with ambiguities.
The land is blessed with diversity and richness of architecture, culture, food, handicrafts, coastline, wildlife and a lot more. The top preferable reasons why it is must to keep on Odisha in your next travel and check out list is as mentioned in below.
Off The Beaten Pathway:
In spite of offering so much to vagabond spirits and travellers, Odisha is not yet in the list of many. Though, it is not that a bad thing. Here, it is easier and fun to travel around the ancient ruins or check out the rare wildlife without experiencing the same with crowd and lots of noise. Even, Odisha tourism department is putting a lot of effort in giving a boost to the tourism and travel of state. And well designed museums, clean beaches, well organized events and festivals, heritage walks and much more throughout the year will leave you in awe for sure.
Rich Culture and Handicrafts:
Almost every town, village and region of the state focuses on providing a different kind of skill and craft. The diverse culture, a wide array of options to get in handlooms and handicrafts is the USP of the state and yes, here we are talking about silver filigree, terracotta, fine painting, wood and stone carving, appliqué, palm leaf etching, hand dying, metal work, weaving, etc. Most of the products highlight their tradition, culture, belief and day to day lifestyle. Along with shopping, if you are keen to know more of the craftsmanship, artistry and expertise, make sure to visit Kala Bhoomi Museum.
Tribes:
Out of all states in India, Odisha is known to have the highest number of tribes. Most of them live on their own speaking different languages and living styles and isolated from society as well. Few of them are a bit open, like to get visitors know about their traditions and sell local products as well. The local craftsmanship, the people, their clothing and housing are unique and need to be preserved. If you don't have much time to do visit these different tribes in the state, do make sure to visit once Museum of Tribal Acts and Artefacts to get to know more about the cultures and different tribes of the state.
Heritage:
Prior to the independence, Odisha was ruled by many royal people and families owning still big pompous properties and land area. Many of them have either collapsed or the families lost their power but over the time, many have realized the potential and importance of their heritage and opened up their homes to tourists who would like to come here and live in those properties. The purpose is to let everyone explore the state, hold on to the traditions of the place and preserve them along with showcasing the stories and supporting the communities as well who once worked on their lands. So, do get the chance to explore these home stays full with unique accommodations and get royal and luxury facilities.
Temples and Other Monuments:
Odisha, also acclaimed as the temple city, has so many great sights to worth visiting and exploring. Supposed to be having over 800 spiritual buildings and monuments, the temples have Kalinga style of architecture, unparalleled in terms of uniqueness and elegance and also decorative stone carvings. Lord Jagannath temple in Puri is an indeed imposing example of the architecture and Konark Sun Temple is blessed with stonemason's work that is worth checking. Aside from this, Buddhism was once considered as the state's religion and the impact has still being running. At the excavation sites of Lalitgiri, Udayagiri and Ratnagiri, one can actually look for the intact ruins and structures of stupas, monasteries and Buddha statues, dating back from 1st to 9th centuries.
Wildlife:
The state Odisha is well known and famous for its relatively large population and breed of wildlife that could be found here. One of the ideal places to visit by Ornithologists, enjoy the sanctuaries of Simlipal Tiger Reserve, Bhitarkanika, Chilika Lake, Nandankanan Zoological Park, Satkosia Tiger Reserve and others and check out the large breed of elephants, white tiger, saltwater crocodiles, Irrawaddy dolphins, migratory birds, crocodiles and gharials, tigers, and a lot more variety in both fauna and flora amongst the beauty and greenery around.
Short Travel Distance:
The best part while roaming the state is that the travel distances in between the destinations are not very long. Even, the famous Golden Triangle destinations including Konark and Puri from Bhubaneswar is about an hour and a half away and that makes it simpler to roam around and anywhere, experiencing the life in the countryside from the convenience and ease of your car or vehicle. So, do move along with countryside road more rather than just being on travelling on highways and take out apt time to put a stop to any of them, as per the choice. Believe me; it will be worth every moment!
Food:
It is indeed, not the last reason to must visit the land. The food delicacies and delights of the state are an absolute must to try out. The food choices and regional cuisines that you are going to get here will be less spicy and prepared with using less oil as well. For non vegetarians, the land has so much to provide in varieties of seafood, fish and meat. The must to try out dishes of the land are Dalama, Dahi Baingano, Prawn curries, Chhena Poda, Khajuri Khata and so and this is sure that you are not going to regret it.
So, did any reason convince you to take and head on to the highly versatile and diverse state of the country, Odisha? We hope that the reasons are enough to convince you to travel and visit here and in overall, have an absolutely fantastic time with loved ones making may memories that could be cherished ever. To browse different options in Odisha tour packages, do go through Best Choice Holiday packages and destinations and make sure to opt for the best one that meet your desires and expectations in one go.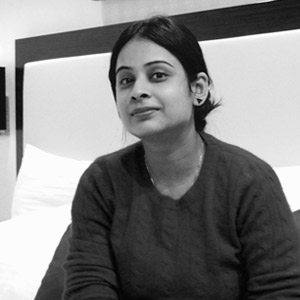 With 10+ years of experience as a "Content Professional", I worked on different verticals till date. It helped me evolve as a person, both personally and professionally. I love to read, write and dig in to core to make a piece informative and interesting to read.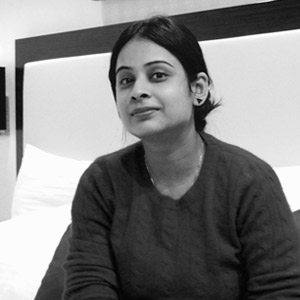 Latest posts by Swati Bansal (see all)