Why You Must Visit Chilika When You Are In Odisha
Talking about some of the best tourist destinations in Odisha, Chilika Lake surely tops the list. Forming an integral part of the culture of coastal Odisha, Chilika Lake is India's largest brackish water lagoon, covering a distance of 1100 sq km. In fact, the site was designated as a "Ramsar Site" in 1981, is of high international significance, and supports a wide range of flora as well as fauna.
Not known to many, the birth of Chilika Lake actually has got an interesting tale, and has many folklores surrounding it. It's believed that a long time ago, there was an evil pirate king named as Raktabahu who planned to ransack Puri along with his navy, and a huge fleet of ships. That was a time when angels and demons inhabited the earth as freely as humans. Well, as per the plan, the ships anchored offshore to avoid detection so that the pirates could launch a surprise attack.
As they anchored out of sight to avoid detection, the sea gave their secret away by washing up the refuse from the ships to the shore, hence sending out a warning to the townsfolk who sensed trouble and fled away. Raktabahu found a deserted city when he finally arrived, which made him extremely furious. He marched to the sea, intending to punish it for the 'betrayal'. However, the sea dutifully parted to let the pirates march in, and surged back as soon as they entered, drowning everyone and forming a large lake in the process, which is now the Chilika Lagoon.
That's how the legend of Chilika goes. As it's known today, a lot of local, national and international tourists visit this spectacular lake to view the sight and do some exotic bird-watching. The lagoon is said to be a favorite of migratory birds with nearly 225 species flocking to it during the winters, some covering as much as 12000 km to reach here.
As much as the place is a photographer's paradise, it is also more serene and looks magical during the sunrise and sunsets. A lot of life can also be seen surrounding the place here – fishermen setting their nets for daily harvest, hawkers selling wares for their livelihood, and a lot more glimpses. This clearly indicates the symbiotic connection of people with the lake, and their close dependency on the lake itself.
Apart from bird watching and other activities, visitors can also go for boating here, walk across the lake side road, take a close look at the fish aquarium and dolphin watch tower at Chilka Development Authority and indulge in a lot more exciting activities. Best part is, while boating you may even spot the Irrawaddy Dolphins out here, which makes up for a rare and beautiful sight.
And if that's not enough, you can stop by at the mouth of the lake, wherein it meets the sea, for spending some nice, quality time at the Crab Island, which is mostly uninhabited and has got a nice, scenic charm to it. While there, you can also try out the fresh sea-food, which tastes just amazing.
Apart from being an extraordinary place for bird lovers, there are also a large number of beautiful and serene islands around the Chilika Lake, which are a must-visit and also attracts millions of tourist every year. Some of them include Honeymoon Island, Breakfast Island, Somolo, Nalabana, Kalijai, Rajahansa and a lot more. Besides, Maa Kalijai Temple is even one of the most popular tourist attractions in Chilika, wherein thousands of Hindus visiting frequently to offer their prayers to Maa Kalijai.
So, the next time you're in Odisha, do plan on visiting the majestic Chilika Lake and explore it well.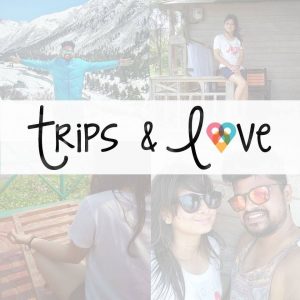 You will find us seeking new places, road tripping to discover new destinations, soaking up the culture, hiking the hills, sampling the local cuisine, and chasing new music with a beer in one hand and a camera in the other. Cheers to more adventures, moments & memories!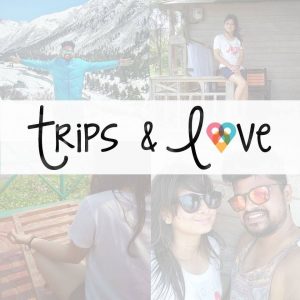 Latest posts by Trips & Love (see all)